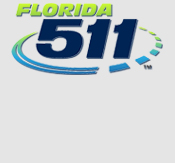 Welcome
Overview
The Florida Department of Transportation (FDOT), District Six, is conducting a Project Development and Environment (PD&E) Study for SR 934/NE 79th Street (John F. Kennedy Causeway) from west of Pelican Harbor Drive to east of Adventure Avenue. The project is located in the City of Miami and North Bay Village in Miami-Dade County, Florida.
Project Improvements
The primary objective of this study is to evaluate bridge replacement alternatives and to address structural deficiencies of four existing bridges (two bridge pairs) along SR 934/NE 79th Street (John F. Kennedy Causeway).
Other objectives include:
Including new and/or improved paved shoulders, marked bicycle lanes and sidewalks. SR 934/NE 79th Street provides a direct connect to various area neighborhoods including North Bay Island, Harbor Island, and Treasure Island to the mainland.
SR 934/NE 79th Street serves as part of the emergency evacuation route network designated by the Florida Division of Emergency Management (FDEM) and Miami-Dade County and plays a critical role in facilitating traffic between the heavily populated beaches and the Miami mainland during emergency evacuation periods.
Schedule
This PD&E Study started in August 2022 and is expected to be complete in summer 2024. The design phase begins once the PD&E Study is complete.
Public Meetings:
Previous Meetings
A Public Kick-Off Meeting was held on Tuesday, November 29, 2022 at 6:30 p.m. Interested persons had the opportunity learn about the project and review the scope and schedule. The meeting was held simultaeneouly online and in-person at North Bay Village City Hall, 1666 John F. Kennedy Causeway – First Floor, North Bay Village, FL 33141, and consisted of a formal presentation which may be viewed under the Documents and Publications tab on this webpage.
A Project Advisory Team (PAT) Meeting was held on Thursday, May 20, 2023 at 6 p.m. online using GoToWebinar. The presentation can also be viewed under the Documents and Publications tab.
The environmental review, consultation, and other actions required by applicable federal environmental laws for this project are being, or have been, carried-out by FDOT pursuant to 23 U.S.C. § 327 and a Memorandum of Understanding dated May 26, 2022, and executed by the Federal Highway Administration and FDOT.
FDOT encourages public participation without regard to race, color, national origin, age, sex, religion, disability, or family status. Persons who need special assistance under the Americans with Disabilities Act of 1990 or who need translation services (free of charge) should contact Nicholas Danu, P.E. at (305) 470-5219 or in writing to FDOT, 1000 NW 111 Avenue, Miami, FL 33172 or by email at Nicholas.Danu@dot.state.fl.us at least seven days prior to the meeting.
Project At-A-Glance
Start Date
June 2022

Est. Completion date
July 2024

Construction Cost
$TBD

Lengths and Limits
From west of Pelican Harbor Drive to east of Adventure Avenue

FDOT Project Development Manager
Hector Di Donato, P.E.

Consultant Project Manager
William Leidy, P.E.

HDR Engineering, Inc.

954-593-4091

Community Outreach Specialist
Paulette Summers

Media Relations Group, LLC

786-510-3921