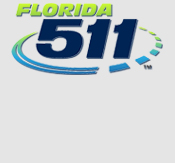 Welcome
This project was completed on April 22, 2023.
The Florida Department of Transportation (FDOT) has completed the roadway project along State Road (SR) 817/NW 27 Avenue on April 22, 2023 in Miami-Dade County.
WORK TO BE PERFORMED
Creating a new signalized intersection at NW 19500 Block
Replacing traffic signals at NW 207 Street
Improving pedestrian signals at NW 203 Street and NW 211 Street
Replacing traffic separator between NW 21000 Block and NW 211 Street
Improving lighting at various intersections
Stabilizing erosion of the west canal bank north of NW 207 Street
Modifying landscaping at various locations
Replacing bridge joints at NW 203 Street
Installing new special driveway at NW 203 Street
Replacing pedestrian curb ramps, sidewalks and curb and gutter at various locations
Adjusting utility manholes and valves at several locations
Replacing guardrail at various locations
Upgrading signs and pavement markings
Repaving and restriping roadway
LANE CLOSURE INFORMATION
Temporary lane closures can occur during non-peak hours on non-event days, nights and weekends from:
9:30 a.m. to 3:30 p.m., weekdays and weekends
9 p.m. to 5:30 a.m., Sunday through Thursday
11 p.m. to 7 a.m., Friday and Saturday
Lane closures may be extended beyond 3:30 p.m. to allow for the installation of concrete foundations
Project At-A-Glance
Start Date
July 2022

Est. Completion
Spring 2023

Construction Cost
$2.9 million

Lengths and Limits
From south of NW 203 Street to south of NW 215 Street and NW 27 Avenue at 19500 Block

FDOT North Miami-Dade Resident Engineer
Ivan Hay, P.E.

FDOT Project Manager
Colin W. Johnson, P.E.

Consultant Construction Engineering and Inspection (CCEI) Project Engineer
Osvaldo "Ossie" Larrazabal, P.E.
Solid Consulting Engineers


Contractor
Weekley Asphalt Paving, Inc.

Community Outreach Specialist
Jeff Baquedano
Quest


C: (786) 510-6113
O: (305) 640-7462
Jeff.Baquedano@dot.state.fl.us