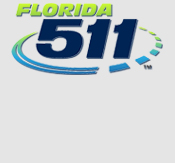 Welcome
Welcome to the Okeechobee Road Reconstruction Projects website. This site will provide you with detailed information about the projects along State Road (SR) 25/US 27/Okeechobee Road from the SR 826/Palmetto Expressway to the Broward County Line. This 10-mile corridor is divided into seven separate project segments. All work is scheduled to be completed by 2032.
These efforts are part of FDOT's mission to improve safety and enhance mobility along this Strategic Intermodal Systems (SIS) corridor, and inspire innovative transportation solutions, connecting commuters throughout Miami-Dade County.
To learn more about each individual segment, click on the map below.
View Current Project Activities
Sign Up for E-mail Updates
Project Map
Corridorwide Video