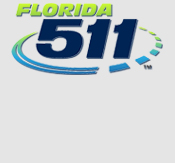 Welcome
The FDOT District Six Construction Department manages and oversees dozens of state road and bridge construction projects on the state highway system within Miami-Dade and Monroe counties. These projects range from minor intersection upgrades that will enhance traffic flow, to major multi-million dollar programs which offer significant benefits to the movement of people and goods in our district.
Our customers – the users of our facilities – are our number one priority. We are committed to delivering quality projects that are completed on schedule and within budget while striving to minimize construction-related impacts to residents, businesses and visitors.
News
SR 5/US 1/Long Key Bridge Rehabilitation Project Begins Week of February 6
Feb 06, 2023
The Florida Department of Transportation (FDOT) is scheduled to begin a bridge rehabilitation project the week of February 13, 2023. The project limits extend along SR 5/US 1/Long Key Bridge (#900094) over the Long Key Channel (MM 64.0) in Monroe County.
State Road (SR) 5/US 1 Nighttime Lane Closures Begin February 6
Feb 03, 2023
On Monday night, February 6 and Wednesday night, February 8, from 10 p.m. to 7 a.m., travel lanes along southbound SR 5/US 1 will be closed to install underground utility at Stanford Drive and Alhambra Circle in the City of Coral Gables. Work will be performed as follows.
SR 826/Palmetto Expressway Capacity Project Lane Closure Update
Feb 03, 2023
Drivers will experience road, lane and shoulder closures and detours on and near SR 826/Palmetto Expressway from Sunday, February 5, to Friday, February 10, 2023. The closures are necessary to allow for conducting drainage work and clean-up.
Venetian Causeway PD&E Study Achieves Location and Design Concept Acceptance
Feb 02, 2023
On December 15, 2022, the Florida Department of Transportation (FDOT), pursuant to 23 U.S.C. § 327 and a Memorandum of Understanding dated May 26, 2022, and executed by Federal Highway Administration and FDOT, granted Location and Design Concept Acceptance for the Venetian Causeway Project Development and Environment (PD&E) Study from North Bayshore Drive to Purdy Avenue.
Read More