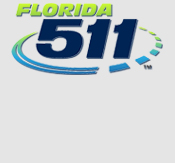 Welcome
The FDOT District Six Construction Department manages and oversees dozens of state road and bridge construction projects on the state highway system within Miami-Dade and Monroe counties. These projects range from minor intersection upgrades that will enhance traffic flow, to major multi-million dollar programs which offer significant benefits to the movement of people and goods in our district.
Our customers – the users of our facilities – are our number one priority. We are committed to delivering quality projects that are completed on schedule and within budget while striving to minimize construction-related impacts to residents, businesses and visitors.
News
State Road (SR) 826/Palmetto Expressway Capacity Project Lane and Road Closures and Detours
Dec 02, 2022
Drivers will experience road, lane and shoulder closures and detours on and near SR 826/Palmetto Expressway from Sunday, December 4, to Friday, December 9, 2022. The closures are necessary to allow for testing the soil, surveying the area, conducting drainage work, and relocating FPL poles.
Temporary Full Railroad Crossing Closure on State Road (SR) 944/NW 54 Street/Hialeah Drive Begins December 9
Dec 02, 2022
The South Florida Regional Transportation Authority (SFRTA), in coordination with the Florida Department of Transportation (FDOT), will close SR 944/NW 54 Street/Hialeah Drive from SE 10 Avenue to NW 37 Avenue in Miami-Dade County from 10 p.m., Friday, December 9 to 4 a.m., Monday, December 12, 2022, weather permitting. This detour is being established to allow workers to reconstruct the railroad crossing signal devices.
Lanes Reduction of State Road (SR) 25/ 27/Okeechobee Road
Dec 01, 2022
Starting at 9 p.m. on Friday, December 2, 2022, the travel lanes along SR 25/US 27/Okeechobee Road, immediately after the NW 116 Way/Hialeah Gardens Boulevard intersection, will be reduced in both directions. This will allow the construction crew to continue the installation of the 102-inch drainage pipe from the NW 97 Avenue Canal to the Miami Canal. All lanes will reopen by 5 a.m. on Monday, December 5, 2022.
State Road (SR) 922/NE 125 Street and SR 909/West Dixie Highway Project Rescheduled to Week of January 9, 2023
Nov 30, 2022
The Florida Department of Transportation (FDOT) has rescheduled an improvement project along SR 922/NE 125 Street and SR 909/West Dixie Highway to the week of January 9, 2023. The $4.2 million project is expected to be completed by fall 2023.
Read More