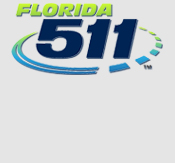 Welcome
The FDOT District Six Construction Department manages and oversees dozens of state road and bridge construction projects on the state highway system within Miami-Dade and Monroe counties. These projects range from minor intersection upgrades that will enhance traffic flow, to major multi-million dollar programs which offer significant benefits to the movement of people and goods in our district.
Our customers – the users of our facilities – are our number one priority. We are committed to delivering quality projects that are completed on schedule and within budget while striving to minimize construction-related impacts to residents, businesses and visitors.
News
The NW 116 Way Bridge will be Closed for a Traffic Shift May 19 - 22 2023
May 16, 2023
On Monday, May 22, 2023, all travel lanes along the NW 116 Way bridge, between State Road (SR) 25/US 27/Okeechobee Road and NW South River Drive, will be shifted west while the contractor begins the demolition and reconstruction efforts on the east side of the bridge. Two travel lanes will be maintained in each direction. This shift will be implemented 24 hours, 7 days a week for approximately six months.
SR 90/US 41/Tamiami Trail Bridge Rehabilitation Project Begins May 22
May 16, 2023
The Florida Department of Transportation (FDOT) is scheduled to begin a bridge rehabilitation project the week of May 22, 2023. The project limits extend along SR 90/US 41/SW 8 Street/Tamiami Trail over the Spillway Bridges 870031 and 870028, approximately 12 miles west of SR 997/Krome Avenue in western Miami-Dade County. The project will cost an estimated $779,455 and is expected to be completed by late 2023.
SR 826/Palmetto Expressway Capacity Project Lane Closure Update May 12 2023
May 12, 2023
Drivers will experience road, lane and shoulder closures and detours on and near SR 826/Palmetto Expressway from Sunday, May 14, to Saturday, May 20, 2023. The closures are necessary to allow for conducting bridge and drainage work, roadway widening and striping.
State Road (SR) 5/US 1 Nighttime Lane Closures Begin May 15
May 12, 2023
– Beginning Monday, May 15 through Thursday, May 18, from 9 p.m. to 6 a.m., one outside lane of southbound SR 5/US 1 will be closed at the approach to the following intersections to install new traffic mast arms:
SW 72 Street/Sunset Drive – Northwest corner
SW 70 Street – Southwest corner
Alhambra Circle – Southwest corner
Stanford Drive – Southwest corner
Read More