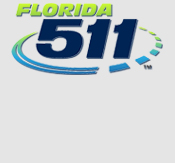 Welcome
The FDOT District Six Construction Department manages and oversees dozens of state road and bridge construction projects on the state highway system within Miami-Dade and Monroe counties. These projects range from minor intersection upgrades that will enhance traffic flow, to major multi-million dollar programs which offer significant benefits to the movement of people and goods in our district.
Our customers – the users of our facilities – are our number one priority. We are committed to delivering quality projects that are completed on schedule and within budget while striving to minimize construction-related impacts to residents, businesses and visitors.
News
SR 826/Palmetto Expressway Southbound Exit Ramp to SR 964/NW 103 St/W 49 Avenue to Close
May 18, 2022
Monday, May 23 through Thursday, May 26, 2022, the southbound SR 826/Palmetto Expressway exit ramp to SR 932/NW 103 Street/W 49 Street will be closed from 11 p.m. to 5 a.m. while crews prepare to shift traffic on the ramp.
State Road (SR) 7/NW 2 Avenue Roadway Project Begins May 23
May 18, 2022
The Florida Department of Transportation (FDOT) is scheduled to begin a roadway project the week of May 23, 2022, along SR 7/NW 2 Avenue from NW 183 Street/Miami Gardens Drive to NW 188 Street. The work will last roughly six months and cost an estimated $777,777.
Closure of the Southbound I-95 Ramp to Eastbound I-395 and All Southbound I-95 Lanes at SR 836
May 16, 2022
On Tuesday, May 17 and Wednesday, May 18, 2022,the southbound I-95 ramp to eastbound I-395 will be closed between the hours of 10 p.m. and 5:30 a.m., and all southbound I-95 lanes will be closed at SR 836 between the hours of 11:45 p.m. and 5:30 a.m. Drivers can use the detour routes below.
State Road (SR) 5/US1/Overseas Highway Nighttime Lane Closure Begins May 16
May 13, 2022
On Monday night, May 16 through Friday morning, May 20, 2022, the southbound and northbound lanes on SR 5/US 1/Overseas Highway between MM 76.0 and MM 77.5 will be closed intermittently from 9:30 p.m. to 5:30 a.m. to repave the road.
Read More