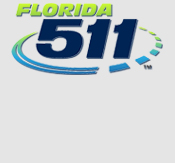 Welcome
The FDOT mission is to provide a safe transportation system that ensures the mobility of people and goods, enhances economic prosperity and preserves the quality of our environment and communities.
The FDOT vision is to serve the people of Florida by delivering a transportation system that is fatality and congestion free.
FDOT is a decentralized agency in accordance with legislative mandates, composed of seven districts. Each of the districts is managed by a District Secretary. The districts vary in organizational structure, but in general each has major divisions for Administration, Planning, Production and Operations. Also, each district has a Public Information Office and General Counsel Office that report to the District Secretary.
District Six is responsible for planning, designing, building and maintaining all State-owned roadways and bridges in Miami-Dade and Monroe counties. The district is home to 2,553,400 people. Its roads are traveled more than 30.8 million miles daily. Whether you are a resident, business operator or a visitor, you can count on us to help you travel through the District.
News
FDOT to Host a Public Meeting for the SR 968/Flagler Street Demonstration Project June 15
Jun 08, 2023
The Florida Department of Transportation (FDOT) is developing the design of dedicated bus lanes along SR 968/Flagler and SW 1 Streets from SW 27 Avenue to SW 6 Avenue in Miami-Dade County. The purpose of this project is to improve transit ridership and reliability by implementing a dedicated bus lane. Construction is expected to begin in the summer of 2024. The estimated construction cost for this project is about $4.5 million.
FDOT to Host SR 860/Miami Gardens Drive Design Project Public Meeting June 13 2023
Jun 07, 2023
The Florida Department of Transportation (FDOT) will host a meeting, both in-person and virtually, for two roadway design projects along SR 860/Miami Gardens Drive from NW 27 Avenue to NE 5 Avenue, starting at 6 p.m. on Wednesday, June 13, 2023.
SR)826/Palmetto Expressway Capacity Project Lane Update June 2 2023
Jun 02, 2023
Drivers will experience road, lane and shoulder closures and detours on and near SR 826/Palmetto Expressway from Sunday, June 4, to Saturday, June 10, 2023. The closures are necessary to allow for conducting bridge and drainage work, roadway widening, and concrete pouring.
State Road (SR) 932/NW 103 Street/W 49 Street Ramp to Southbound SR 826/Palmetto Expressway Closures Begin June 9
Jun 01, 2023
For approximately three weekends beginning Friday, June 9, the flyover entrance ramp from SR 932/NW 103 Street/W 49 Street to southbound SR 826/Palmetto Expressway will be closed from 10 p.m. Friday night to 5 a.m. Sunday morning to allow crews to pour concrete and let it harden.
Read More