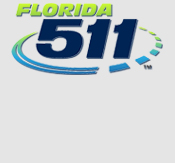 Welcome
The FDOT mission is to provide a safe transportation system that ensures the mobility of people and goods, enhances economic prosperity and preserves the quality of our environment and communities.
The FDOT vision is to serve the people of Florida by delivering a transportation system that is fatality and congestion free.
FDOT is a decentralized agency in accordance with legislative mandates, composed of seven districts. Each of the districts is managed by a District Secretary. The districts vary in organizational structure, but in general each has major divisions for Administration, Planning, Production and Operations. Also, each district has a Public Information Office and General Counsel Office that report to the District Secretary.
District Six is responsible for planning, designing, building and maintaining all State-owned roadways and bridges in Miami-Dade and Monroe counties. The district is home to 2,553,400 people. Its roads are traveled more than 30.8 million miles daily. Whether you are a resident, business operator or a visitor, you can count on us to help you travel through the District.
News
SR 826/Palmetto Expressway Capacity Project Lane and Road Closures and Detours
Sep 29, 2023
Drivers will experience road, lane and shoulder closures and detours on and near SR 826/Palmetto Expressway from Sunday, October 1, to Saturday, October 7, 2023. The closures are necessary to allow for conducting bridge and drainage work
FDOT to Host Public Hearing for the Five-Year Tentative Work Program
Sep 29, 2023
The Florida Department of Transportation (FDOT) will host a public hearing to present its Five-Year Tentative Work Program for fiscal years 2024/2025 thru 2028/2029. Projects programmed in Miami-Dade and Monroe counties over the next five years will be highlighted at this Hearing. The event will be held both in-person and virtually on Tuesday, October 10, 2023, starting at 6 p.m.
SR 5/US 1 Roadway Project to Begin Construction the week of October 1
Sep 28, 2023
The Florida Department of Transportation (FDOT), District Six, is scheduled to begin a roadway project the week of October 1, 2023. Work will take place on Frontage Road, which extends along the Gulf side of SR 5/US 1, located in Monroe County. This project will cost an estimated $1.6 million and will take about 10 months to complete.
Temporary Full Closures at SR 985/SW 107 Avenue and SW 24 Street/Coral Way Begin September 27
Sep 26, 2023
On Wednesday, September 27 and Thursday, September 28 between the hours of 9 p.m. and 5:30 a.m., the following detours will be implemented for the installation of the new traffic signal mast arms at the NW and SW corners of the intersection:
Read More