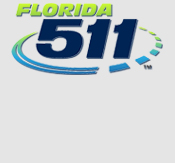 Welcome
The FDOT District Six Construction Department manages and oversees dozens of state road and bridge construction projects on the state highway system within Miami-Dade and Monroe counties. These projects range from minor intersection upgrades that will enhance traffic flow, to major multi-million dollar programs which offer significant benefits to the movement of people and goods in our district.
Our customers – the users of our facilities – are our number one priority. We are committed to delivering quality projects that are completed on schedule and within budget while striving to minimize construction-related impacts to residents, businesses and visitors.
News
Closures of the Southbound I-95 Ramp to Eastbound I-395 and All Southbound I-95 Lanes at SR 836 start June 27
Jun 28, 2022
On Monday, June 27 through Thursday, June 30, the southbound I-95 ramp to eastbound I-395 and all southbound I-95 lanes will be closed nightly at SR 836 between the hours of 11:45 p.m. and 5:30 a.m. Drivers can use the detour routes below.
State Road (SR) 7/NW 2 Avenue Extended Lane Closure Hours Begin June 29
Jun 27, 2022
Beginning Wednesday, June 29 through Wednesday, July 6, 2022, at least one outside northbound and/or southbound lane of SR 7/NW 2 Avenue will be closed past the standard lane opening hour of 3:30 p.m. to install traffic signal foundations at the intersection of NW 183 Street/Miami Gardens Drive. Extended lane closures will not occur simultaneously.
State Road (SR) 5/US 1 Design Project Public Meeting
Jun 27, 2022
The Florida Department of Transportation (FDOT) District Six will host a meeting, both in-person and virtually, for a roadway project at the intersection of SR 5/US 1 and SW 137 Avenue starting at 6 p.m. on Wednesday, July 6, 2022.
State Road (SR) 959/NW 57 Avenue Nighttime Lane Closures Begin June 26
Jun 24, 2022
Beginning Sunday, June 26 through Tuesday, July 5, 2022, nighttime lane closures will occur along SR 959/NW 57 Avenue from NW 5 Street to NW 7 Street, between the hours of 9 p.m. and 5:30 a.m., for roadway paving. In observance of the July 4th holiday, please note that all construction activities will be suspended starting Friday, July 1 at 5 p.m. and will resume Tuesday, July 5 at 9 p.m.
Read More