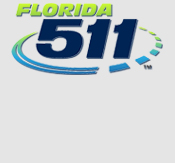 Welcome
The FDOT District Six Construction Department manages and oversees dozens of state road and bridge construction projects on the state highway system within Miami-Dade and Monroe counties. These projects range from minor intersection upgrades that will enhance traffic flow, to major multi-million dollar programs which offer significant benefits to the movement of people and goods in our district.
Our customers – the users of our facilities – are our number one priority. We are committed to delivering quality projects that are completed on schedule and within budget while striving to minimize construction-related impacts to residents, businesses and visitors.
News
State Road (SR) 826/Palmetto Expressway Capacity Project Lane Closures
Jul 29, 2022
Drivers will experience lane and shoulder closures on and near SR 826/Palmetto Expressway. The closures are necessary to allow for testing the soil, surveying the area and conducting drainage work from Sunday, July 31, to Friday, August 5, 2022.
Second Lane on State Road (SR) 836 Ramp to Northbound I-95 Opening on August 4
Jul 29, 2022
On Thursday morning, August 4, 2022, a second lane on the eastbound SR 836 ramp to northbound I-95 will be opened as part of the I-395/SR 836/I-95 Design -Build Project. The additional lane, a major milestone for the project, will bring much needed relief to drivers in the area that are currently experiencing heavy congestion. The second lane will add capacity and increase mobility for drivers heading north on I-95.
State Road (SR) 9A/I-95 Design Projects Public Hearing
Jul 28, 2022
The Florida Department of Transportation (FDOT) District Six will host a public hearing, both in-person and virtually, for two roadway projects along SR 9A/I-95 from the Rickenbacker Causeway to SW 25 Road and from SR 90/SW 8 Street to SW 7 Street starting at 6 p.m. on Thursday, August 4, 2022.
Full Closure of Westbound I-395 at the Biscayne Boulevard Exit
Jul 27, 2022
On Monday, August 1, 2022, all westbound lanes on I-395 will be closed at the Biscayne Boulevard (EXIT 2) Ramp between the hours of 11:45 p.m. and 5:30 a.m. All traffic will be detoured to the Biscayne Boulevard (Exit 2) ramp to access the detours shown click here. The entrance ramp from NE 1 Avenue to westbound I-395 will also be closed during this time frame.
Read More