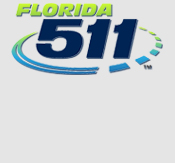 Welcome
The Florida Department of Transportation (FDOT) has begun a bridge rehabilitation project along Port Boulevard in the City of Miami.
WORK TO BE PERFORMED
Reinforcing concrete
Replacing the bridge expansion joints
Restoring the existing sidewalk
LANE CLOSURE INFORMATION
Travel lanes may be closed during nonpeak hours on nonevent days. Nonpeak hours are:
• 6 p.m. to 5 a.m., Monday through Friday
Bridge lifting operations can occur:
9 p.m. to 5 a.m., Monday through Thursday
Project At-A-Glance
Start Date
August 2022

Est. Completion
Late 2023

Construction Cost
$2.8 million

Lengths and Limits
SR 886/Port Boulevard over the Intracoastal Waterway (bridge numbers: 875000 & 875001)

FDOT North Miami-Dade Resident Engineer
Ivan Hay, P.E.

FDOT Project Manager
John Garzia, P.E.

Construction Consulting Engineering and Inspection (CCEI) Project Engineer
Juan Alonso
A² Group, Inc.


Contractor
Kiewit Infrastructure South Co.

Community Outreach Specialist
Jeff Baquedano
Quest


C: (786) 510-6113
O: (305) 640-7462
Jeff.Baquedano@dot.state.fl.us