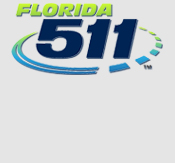 Welcome
IMPORTANT UPDATE: THIS PROJECT IS ON HOLD
The Florida Department of Transportation (FDOT) District Six has collaborated closely with our partners over the years to plan, analyze and design the Kendall Corridor project as identified in the Miami-Dade Transportation Planning Organization's (TPO) Strategic Miami Area Rapid Transit (SMART) Plan. In November 2019, FDOT identified curbside Business Access Transit (BAT) Lanes as the recommended alternative for the Kendall Corridor. This was presented at the Public Workshop in December 2019. In February 2020, the TPO requested FDOT analyze the implementation of reversible lanes; this analysis was completed in November 2020. The analysis determined that reversible lanes are not feasible on the Kendall Corridor.
Given that the Kendall and Flagler Corridors identified BAT Lanes as the recommended alternative, FDOT and the Miami-Dade County's Department of Transportation and Public Works (DTPW) recommend placing the Kendall PD&E Study on hold while implementing the Flagler Street SMART Demonstration project.
The Flagler Demonstration Project will consist of repurposing the outside lanes, applying appropriate pavement markings, and installing signage to inform the public of the enhanced, dedicated bus infrastructure. The operation of the Flagler Demonstration Project would be monitored over a one-year period. Implementation of a demonstration project within the limits of the Flagler PD&E study will allow for collection of key performance data that would otherwise not be available. Data collected will allow FDOT, Miami-Dade TPO and DTPW to jointly evaluate and determine the feasibility of a dedicated curbside rapid transit lane concept on both Flagler and Kendall Corridors.
We look forward to continuing this project and developing an effective multimodal transportation solution to relieve congestion and improve transit in our region. We will continue to keep the community informed and we thank you for your cooperation.
Project Overview
The Florida Department of Transportation (FDOT) is studying the implementation of rapid transit along State Road (SR) 94/Kendall Drive/SW 88 Street from SR 997/Krome Avenue/SW 177 Avenue to the Dadeland North Metrorail Station. Refer to the project map below.
This corridor is part of the Strategic Miami Area Rapid Transit, or SMART Plan, which identifies the development of six rapid transit corridors that directly support the mobility of our future population and employment growth. The five other SMART Plan rapid transit corridors include the Beach Corridor, East-West Corridor, North Corridor, Northeast Corridor, and South Dade Transitway. Study activities will be performed in the context of the Kendall Drive corridor, while coordinating with the overall multi-corridor Smart Plan.
Purpose and Need
This Study is focusing on improving Kendall Drive through the implementation of a cost-effective, high-ridership, new premium transit service with supporting pedestrian and bicycle facilities. Premium transit modes to be evaluated include Bus Rapid Transit (BRT), Light Rail Transit (LRT), Heavy Rail Transit (HRT), and Metrorail at-grade (powered by overhead lines), on exclusive lanes.
Click here to view the SMART Plan Video
Public Involvement
A comprehensive public involvement program is being conducted as part of this study. The program consists of formal and informal meetings with the general public, government agencies, elected officials, municipal staff, local transportation providers, and other interested parties. As a member of the community, your involvement is vital.
Public Workshops - 2019
A second series of Public Workshops was held on December 11 and 12, 2019. The Workshops followed informal format allowing the public to arrive at any time from 6 p.m. to 8 p.m., with a formal presentation starting at 6:30 p.m. Graphic displays were shown and FDOT representatives were available to discuss the project and answer questions. To download a copy of this invitation click here.
The environmental review, consultation, and other actions required by applicable federal environmental laws for this project are being, or have been, carried-out by FDOT pursuant to 23 U.S.C. § 327 and a Memorandum of Understanding dated December 14, 2016, and executed by FHWA and FDOT.
Public participation is solicited without regard to race, color, national origin, age, sex, religion, disability, or family status. Persons who require special accommodations under the Americans with Disabilities Act or persons who require translations services (free of charge) should contact Nicholas Danu, P.E. at 305-470-5219, email: Nicholas.Danu@dot.state.fl.us or in writing: FDOT, 1000 N.W. 111 Avenue, Miami, FL 33172. If you are hearing or speech impaired, please contact the agency using the Florida Relay Service, 1-800-955-8771 (TDD) or 1-800-955-8770 (Voice) at least seven days prior to the workshop.
Project At-A-Glance
Start Date
July 2016

Est. Completion date
March 2029

Construction Cost
$TBD

Lengths and Limits
State Road (SR) 94/SW 88 Street/Kendall Drive from SR 997/Krome Avenue/SW 177 Avenue to Dadeland North Metrorail Station

FDOT Project Manager
Nilia Cartaya

Florida Department of Transportation

(305) 640-7557

Consultant Project Manager
Carl Filer, P.E.

Jacobs




Community Outreach Specialist
Monica Diaz

Infinite Source Communications Group

(305) 573-0089