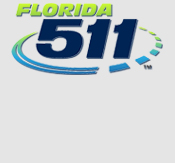 Welcome
Overview
The Florida Department of Transportation (FDOT) is conducting a Project Development and Environment (PD&E) Study for proposed improvements to the State Road (SR) 826/Palmetto Expressway, from south of NW 36 Street to north of NW 154 Street, including the frontage roads between US 27/SR 25/Okeechobee Road and NW 122 Street, in Miami-Dade County, Florida.
Purpose and Need
The purpose of the project is to increase capacity and relieve congestion in the general purpose lanes; address roadway deficiencies causing large speed differences between general purpose lanes and express lanes; enhance access into the express lane system; and improve geometry of the expressway and the frontage road system.
The proposed corridor safety improvements include:
widening roadways, bridges, and shoulders
Modifying bridge supports and walls
Adding general purpose lanes
Extending ramp lanes
Converting express lanes and moving plastic tubes
Relocating express lane entrances
Adding sidewalks
Repaving and restriping the roadway.
Public Involvement
FDOT hosted a Public Hearing, both in-person and virtually. The hearing was held from 6 p.m. to 8 p.m., on Tuesday, January 12, 2021; in-person at the FDOT District Six Auditorium, located at 1000 NW 111 Avenue, Miami, Florida 33172; and simultaneously online using GoTo Webinar.
To watch the Public Hearing video, click here.
The environmental review, consultation, and other actions required by applicable federal environmental laws for this project are being, or have been, carried-out by FDOT pursuant to 23 U.S.C. § 327 and a Memorandum of Understanding dated December 14, 2016, and executed by FHWA and FDOT.
FDOT encourages public participation without regard to race, color, national origin, age, sex, religion, disability or family status. Persons who need special assistance under the Americans with Disabilities Act of 1990 or who need translation services (free of charge) should contact Nicholas Danu, P.E. at (305) 470-5219 or in writing to FDOT, 1000 NW 111 Avenue, Miami, FL 33172 or by email at: Nicholas.Danu@dot.state.fl.us at least seven days prior to the Public Hearing.
Project At-A-Glance
Start Date
July 2020

Est. Completion date
March 2021

Construction Cost
$37.8

Lengths and Limits
SR 826/Palmetto Expressway PD&E Study from south of NW 36 Street (MP 8.355) to north of NW 154 Street (MP 17.950)

FDOT Project Manager
Raul Quintela, P.E.

Consultant Project Manager
Jenn L. King, P.E.

AECOM

Community Outreach Specialist
Maria Alzate

Infinite Source Communications Group

O: 305-573-0089