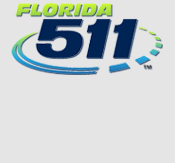 Welcome
ABOUT THE PROJECT
This contract involves three individual projects that have been combined into one project. The Florida Department of Transportation (FDOT) projects are the I-395 Reconstruction Project and I-95 Pavement Reconstruction projects and the Miami-Dade Expressway Authority (MDX) project includes the SR 83611 project. I-395 Reconstruction Project limits are the entire I-395 corridor from the SR 836 / I-95 / I-395 (Midtown) Interchange to the MacArthur Causeway, approximately 1.4 miles long. The SR 83611 project limits are from NW 17th Avenue to the Midtown Interchange, approximately 1.5 miles long. The I-95 Pavement project limits are from NW 8th Street to NW 29th Street, approximately 1.6 miles long. The contract is Design Build Finance and was advertised on February 8, 2016. The anticipated start of construction is late 2017 and is expected to last five years for an estimated cost of $800M.
The I-395 project involves rebuilding of the I-395 corridor to increase capacity and improve safety by eliminating geometric and operational deficiencies. New elevated ramps, one for both the east and west directions, will provide a direct link between I-95 and I-395. The project includes building a Signature Bridge over Biscayne Boulevard. In addition to the Signature Bridge, the project will provide enhanced streetscape design in the areas underneath the bridge.
The MDX 83611 project is a capacity improvement project. It involves adding new westbound and eastbound facilities, widening SR 836 mainline in both directs. The new eastbound facility will be at NW 12th Avenue to directly connect to I-95 and I-395. The new westbound facility will be from I-95 south providing an exit to NW North River Drive and to SR 836. The FDOT has partnered MDX to fund a portion of this new westbound connection.
The I-95 Pavement Reconstruction project includes removal and replacement of the existing mainline I-95 concrete pavement and bridge traffic railing barrier retrofit. Click here to view the Project Fact Sheet (English) or Project Fact Sheet (Spanish).
Proposed improvements include:
Building new elevated ramps (one eastbound and one westbound) that will provide direct linkage between I-95 and I-395
Improving roadway design including updating the alignment and upgrading the roadway surface
Creating a visually appealing bridge.
Building vertically higher structures that will improve the visual quality of the bridge.
Copies of procurement documents and other information can be accessed at the FDOT Procurement Website which FDOT has been set up for this project.
INDUSTRY EVENTS
I-395 Reconstruction / SR 83611 / I-95 Project - Public Meeting announcing Technical Proposal Scores and Opening of the Price Proposals and Financial Plans
DATE:
TIME:
LOCATION:
FDOT
District Six Auditorium
1000 NW 111 Avenue
Miami, FL 33172
FORUM - February 2, 2016
WORKSHOP - February 27, 2015
PUBLIC INVOLVEMENT
UPCOMING EVENTS
There are no upcoming events at this time.
PAST EVENTS
The following list contains information about past community presentations and other events associated with this project.
Community Presentation
Tuesday, August 23, 2016
7:00 p.m. to 9:00 p.m.
South of Fifth Neighborhood Association
The Savoy Hotel, 425 Ocean Drive
Miami Beach, FL 33139
Community Presentation
Tuesday, May 10, 2016
5:30 p.m. to 6:30 p.m.
Flamingo Park Neighborhood Association
Flamingo Park Tennis Center, 1200 Meridian Avenue
Miami Beach, FL 33139
Community Presentation
Monday, May 2, 2016
2:00 p.m. to 3:00 p.m.
Ocean Drive Improvement Association
763 Collins Avenue, 4th Floor
Miami Beach, FL 33139
Community Presentation
Wednesday, April 6, 2016
4:30 p.m. to 6:30 p.m.
Culmer Action Community Center
1600 NW Third Avenue
Miami, FL 33136
If you would like our outreach team to make a community presentation to your group or organization or, if you need further assistance regarding this project, please contact Oscar Gonzalez III, Senior Community Outreach Specialist, via e-mail at ogonzalez@mrgmiami.com or by phone at 786-280-0983.
Project At-A-Glance
Construction Start Date
December 2017

Construction Cost
$800 million

Lengths and Limits
From West of I-95 to the MacArthur Cswy Bridge

FDOT Design Project Manager
Maria I. Perdomo. P.E.

FDOT Construction Project Manager
Jacqueline Sequeira, P.E.

Senior Community Outreach Specialist
Oscar Gonzalez III

MRG, LLC

Phone: 786-280-0983

Email: ogonzalez@mrgmiami.com