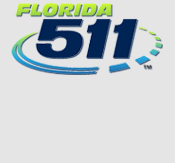 Welcome
ABOUT THE PROJECT
The Florida Department of Transportation (FDOT) District Six along with its partner the Miami-Dade Expressway Authority (MDX) has given NTP to the Archer Western-de Moya (AW- dMG) Joint Venture to begin work on the $802 million I-395/SR 836/ I-95 Design-Build Project.
This design-build project involves three projects that will be constructed concurrently by the AW-dMG Joint Venture to minimize impacts to the public. The three projects include:
I-395 Improvements
The limits on I-395 are from the SR 836 / I-95 / I-395 (Midtown) Interchange to the MacArthur Causeway, approximately 1.4 miles long. The project will completely reconstruct the existing interstate and create a signature bridge that will span 1,025 feet over NE 2 Avenue and State Road (SR) 5/Biscayne Boulevard redefining the Miami skyline with its six sweeping arches. The signature bridge with its high vertical clearance will transform the area beneath I-395 into 30 acres of vibrant open communal spaces for the enjoyment of Overtown residents, nearby communities and visitors. The project will add additional capacity to I-395 with a total of three through lanes in each direction and provide separate connector ramps for traffic to and from I-95. The existing I-395 eastbound off-ramps at NE 2 Avenue will be moved west to North Miami Avenue, and the westbound on-ramps at NE 1 Avenue will be shifted to the west to North Miami Avenue. NW 2 Avenue will also be reconnected under I-395 providing residents greater access.
SR 836 Improvements
The limits on SR 836 are from NW 17 Avenue to the Midtown Interchange. This project is a continuation of MDX's work program to modernize the SR 836 corridor. The improvements on SR 836 include the double-decking of SR 836 beginning just east of the toll gantry at NW 17 Avenue, rising over the center of SR 836 allowing drivers to bypass the I-95 Interchange and touch down at I-395 east of I-95. The double-decked section will have two lanes in each direction and will allow drivers continuing east to Watson Island, PortMiami and Miami Beach to entirely bypass the Midtown interchange and its ramps. The existing SR 836 roadway and bridges will serve as a collector distributor system to allow drivers to enter and exit from the existing local roads and I-95. This collector distributor system will reduce the existing weaving movements resulting in enhanced safety and better traffic operations on SR 836. In addition, the existing eastbound SR 836 ramp to northbound I-95 will be widened to include an additional lane greatly reducing the congestion that drivers currently experience.
I-95 Concrete Replacement Project
The limits for the improvements on I-95 are from NW 8 Street to NW 29 Street and include the replacement of the concrete pavement for both the northbound and southbound travel lanes. An auxiliary lane will be added along northbound I-95 from north of NW 17 Street to NW 29 Street to receive the additional traffic from the eastbound SR 836 ramp to northbound I-95 and enhance the flow of traffic through the Midtown Interchange. This portion of the project will also enhance safety, rideability and durability of I-95 along the project limits.
Below are links to the technical proposal provided by the AW-dMG team:
For additional information, please contact Tish Burgher, FDOT District Six Communications Manager, at (305) 470-5349 or via email at Tish.Burgher@dot.state.fl.us. You can also contact Myrick Mitchell in the I-395 Office, located at 1035 NW 3 Avenue, Miami, by calling 786-616-8795. Office hours are Monday through Friday from 9 a.m. to 5 p.m.
Project At-A-Glance
Construction Start Date
TBD

Construction Cost
$802 million

Lengths and Limits
Refer to above

FDOT Design Project Manager
Maria I. Perdomo. P.E.

FDOT Construction Project Manager
Jacqueline Sequeira, P.E.

FDOT Communications Manager
Tish Burgher

O: 305-470-5349

Public Information Officer
Myrick Mitchell

The Brand Advocates

O: 786-616-8795