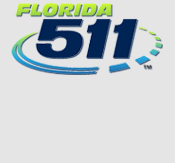 Welcome
Purpose and Need
The need for this project is to add capacity to the SR 826 corridor to meet future transportation demand, improve travel time reliability and to provide long-term mobility options. Other considerations for the Purpose and Need of this project include safety, system linkage, freight movement and emergency evacuation.
The overall goals and objectives of the Project Development and Environment (PD&E)­ Study are described below:
Evaluate the implementation of an express lanes system that will improve safety, capacity, operations, regional express lane network connectivity, expressway/interchange access, mobility and emergency evacuation.
Identify the appropriate express lanes typical section that, combined with strategic ingress and egress locations, will service the users of the area and achieve the Purpose and Need.
Provide relief from existing and projected traffic congestion.
Improve the safety of the SR 826 mainline corridor by addressing speed differentials and lane weaving deficiencies between interchanges.
Support the optimal operations of the existing roadway network.
Description/Project Summary
FDOT District Six is performing a PD&E Study for SR 826/Palmetto Expressway from US 1/SR 5/Dixie Highway to SR 836/Dolphin Expressway, a distance of approximately seven miles. The PD&E Study is proposing corridor improvements that will add highway and interchange capacity with the implementation of an express lanes system and interchange improvements. The project is located in Miami-Dade County, Florida and is contained within unincorporated Miami-Dade.
The PD&E Study evaluated the following potential types of improvements:
Implementation of dynamically priced express lanes.
Access and ramp connections to and from the express lanes (ingress and egress access points).
Interchange improvements – Modification of existing entrance and exit ramps serving the interchanges within the project limits.
Intersection improvements – Widening and turn lane modifications along the cross streets to facilitate the ramp modifications and improve the access and operation of the corridors upstream and downstream from the interchanges.
FDOT Partners with Public in Study
FDOT developed a public involvement program as part of this PD&E Study. The public involvement process is designed to ensure public input in the development of project alternatives by actively encouraging and facilitating the involvement of the general public, citizens, interested groups, elected and appointed officials, environmental resource agencies, and other stakeholders. Opportunities to comment include communication with project staff and attending public meetings. A Public Kick-Off Meeting was held on Tuesday, December 5, 2017, an Alternatives Public Workshop was held on Thursday, March 7, 2019 and a Public Hearing was held on Thursday, November 7, 2019 at the West Dade Regional Library. You can view the meeting materials on the documents and publications page.
Project At-A-Glance
Start Date
July 2017

Est. Completion date
February 2020

Construction Cost
$684 million

Lengths and Limits
From US 1/SR 5/Dixie Highway to SR 836/Dolphin Expressway (Approximately 7 miles)

Project Manager
Raul Quintela, P.E.

Florida Department of Transportation

Community Outreach Specialist
Mike Ciscar, P.E.

The Corradino Group, Inc.

(305) 594-0735