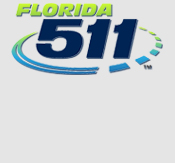 Welcome
The Florida Department of Transportation (FDOT) is evaluating approximately nine miles of State Road (SR) 948/ NW 36 Street Corridor as part of the transportation planning efforts to enhance multimodal development in Miami-Dade County. This planning study will result in the development of improvements that will address mobility, operational, social, economic, and safety needs of this diverse corridor.
Study Objectives:
Evaluate existing transportation conditions to identify transportation and livability needs of the corridor.
Forecast future needs based on expected growth along the corridor.
Develop alternative improvements to address existing and future needs of the corridor.
Recommend a set of viable solutions that will address the corridor's needs and implement a collaborative transportation vision.
Public Involvement:
FDOT encourages the public to get involved by providing comments, questions, and suggestions to the Multimodal Corridor Study Team.
There will be several public workshops to share progress updates, information collected and analyzed, and alternatives developed for the study area. The workshops will allow the public to ask questions and share comments on the study. Presentations, and one-on-one meetings will also be held for interested residents, business owners, and stakeholders along the corridor.
Public participation is solicited without regard to race, color, national origin, age, sex, religion, or family status.
Previous Meetings:
Virtual Project Advisory Team (PAT) Meeting #1 on Wednesday, September 23, 2020.
Kick-Off Virtual Corridor Workshop #1 on Wednesday, September 30, 2020.
Elected Official Briefings were held the week of May 17, 2021 through June 3, 2021.
Virtual PAT Meeting #2 on Tuesday, June 8, 2021.
Corridor Workshop #2 Session One on June 22, 2021. To view the recording, click here.
Corridor Workshop #2 Session Two on June 24, 2021.
Virtual PAT Meeting #3 on Wednesday, October 27. 2021.
A copy of the PAT and Workshop presentations can be downloaded from the "Documents and Publications" section.
Upcoming Meetings:
Alternatives Corridor Workshop - TBD
Corridor Workshop #3 - TBD
If you wish to be added to the study's mailing list, please contact Community Outreach Specialist, Monica Diaz at monica@iscprgroup.com.
Project At-A-Glance
Start Date
June 2020

Est. Completion date
December 2022

Cost
$1.278 million

Lengths and Limits
SR 948/NW 36 Street from SR 826/Palmetto Expressway to SR 5/US 1/Biscayne Boulevard

FDOT Project Manager
Carlos Castro, P.E.

Consultant Project Manager
Daphne Spanos, P.E.

EXP U.S. Services Inc.

Community Outreach Specialist
Monica Diaz

Infinite Source Communications Group

O: 305-573-0089