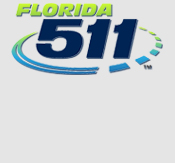 Welcome
Project Overview
The Florida Department of Transportation is studying the implementation of Premium Transit along SR 968/Flagler Street. The study covers SR 968/Flagler Street from approximately SR 821/HEFT to the Downtown Multimodal Terminal (at Government Center, NW 1st Avenue) and also includes a segment of SR 90/SW 8th Street from SW 147th Avenue to SW 107th Avenue, SW 107th Avenue from SR 9/SW 8th Street to NW 12th Street, and NW 12th Street from approximately NW 122nd Avenue to NW 107th Avenue. Refer to the project map below.
Purpose & Need
This study will focus on providing multimodal street improvements to accommodate premium transit service along the arterials within the project limits. Premium transit modes such as Bus Rapid Transit (BRT) will be evaluated on exclusive transit lanes or reversible transit lanes.
Click here to view the SMART Plan Video
PUBLIC INVOLVEMENT
FDOT Partners with Public in Study
FDOT has embarked on a public involvement program as part of this PD&E Study. The public involvement process is designed to ensure public input in the development of project alternatives by actively encouraging and facilitating the involvement of the general public, citizens, interested groups, elected and appointed officials, environmental resource agencies, and other stakeholders. Opportunities to comment include communication with project staff and attending public meetings.
The Department scheduled three Public Workshops to discuss the PD&E Study along SR 968/Flagler Street from SR 821/HEFT to SR 5/US 1/Biscayne Boulevard in Miami-Dade County.The workshops were held to present the results of the PD&E Study to date and to obtain input on the recommended alternatives under consideration. The same information was shared at all three workshops. The Concept Plans which were shown at these workshops are located under the Documents and Publications link.
Public participation is solicited without regard to race, color, national origin, age, sex, religion, disability, or family status.
Project At-A-Glance
Start Date
May 2016

Est. Completion date
June 2022

Lengths and Limits
from SR 821/HEFT to SR 5/US 1/Biscayne Boulevard

FDOT Project Manager
Nilia M. Cartaya

Florida Department of Transportation

Phone: (305) 640-7557

Consultant Project Manager
Marie-Elsie Dowell, P.E.

WSP USA, Inc.

Community Outreach Specialist
Alicia Gonzalez

Media Relations Group, LLC

(786) 280-6645