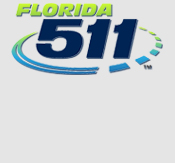 Welcome
The Florida Department of Transportation (FDOT) has begun a roadway project along SW 8 Street in Miami-Dade County.
WORK TO BE PERFORMED
Adding four signalized mid-block pedestrian crossings

Between SW 73 Avenue and SW 72 Avenue
Between SW 68 Avenue and SW 67 Avenue
Just west of SW 52 Court/Genoa Street
Just east of SW 44 Avenue

Adding a new signalized intersection at SW 39 Court/Salzedo Street
Installing pedestrian ramps, detectable warning surfaces, signage, pavement markings, countdown signals and pushbuttons
Installing high-emphasis crosswalks at various locations
Replacing various traffic signals and adding traffic detection video equipment
Reconstructing damaged sidewalks and removing abandoned driveways
Upgrading existing light poles with light-emitting diodes (LED) at various locations
Installing no left turn signs at various locations
Installing a painted traffic island with plastic poles on the north side of SW 44 Avenue
Installing stop for pedestrian signs at various locations
Installing a painted traffic island on the south side of SW 43 Avenue
Adjusting utility manholes and valves at several locations
Repaving and restriping the roadway
LANE CLOSURE INFORMATION
Travel lanes may be closed only during nonpeak hours on nonevent days. Nonpeak hours are:
9 p.m. to 5:30 a.m., Sunday through Thursday
11 p.m. to 7 a.m., Friday and Saturday
8 a.m. to 6 p.m., Saturday and Sunday
POP-UP INFORMATION BOOTH SCHEDULE
Friday, January 20, 2023 from 11 a.m. to 1 p.m. at CVS Pharmacy located at 2713 SW 8 St, Miami, FL 33135
Friday, January 27, 2023 from 12 p.m. to 2 p.m. at Sedano's Supermarket located at 4801 SW 8 St, Coral Gables, FL 33134
Project At-A-Glance
Start Date
January 2023

Est. Completion
Spring 2024

Construction Cost
$13.8 million

Lengths and Limits
From SW 74 Court to SR 9/SW 27 Avenue

FDOT South Miami-Dade & Monroe Counties Resident Engineer
Andres Berisiartu, P.E.

FDOT Project Manager
Francisco Lledo, E.I.

Consultant Construction Engineering and Inspection (CCEI) Project Engineer
Jose E. Morales, P.E.
Colliers Engineering


Community Outreach Specialist
Sergies Duarte
Quest


C: (305) 216-3617
O: (305) 640-7462
Sergies.Duarte@dot.state.fl.us