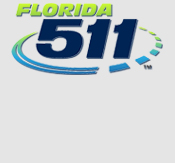 Welcome
The Florida Department of Transportation (FDOT) began the second of five segment projects along SR 25/US 27/Okeechobee Road the week of May 2, 2022, in Miami-Dade County.
WORK TO BE PERFORMED:
Constructing a new second level overpass, including four new bridges, on SR 25/US 27/Okeechobee Road to cross NW 116 Way/Hialeah Gardens Boulevard

Providing new access ramps to Frontage Road and Hialeah Gardens High School

Widening the roadway, Frontage Road, NW South River Drive and the bridges over the Miami Canal
Reconstructing SR 25/US 27/Okeechobee Road with concrete pavement
Installing new traffic signals at the following intersections:

Hialeah Gardens Boulevard and NW 11600 Block
SR 25/US 27/Okeechobee Road and NW 116 Way (overpass)
Frontage Road and NW 122 Street
Frontage Road and NW 98 Avenue
Frontage Road and NW 11500 Block

Adding new bicycle lanes and sidewalks along Frontage Road
Installing new guardrail, medians and shoulder concrete barrier walls along the roadway
Installing a new sewer lift station at NW 121 Way and a new flow meter at NW 116 Way
Installing a new 102-inch culvert connecting the NW 97 Ave Canal to the Miami Canal
Relocating the existing 24-inch sewer line between NW South River Drive and Frontage Road
Upgrading roadway lighting with LED luminaires
Upgrading traffic and pedestrian signage, pavement markings, signalization, and lighting
Installing new Intelligent Transportation System (ITS)
INTRODUCTION VIDEO:
LANE CLOSURE INFORMATION:
Travel lanes may be closed only during nonpeak hours and on nonevent days. Nonpeak hours are:
9 a.m. to 3:30 p.m., weekdays and weekends
9 p.m. to 5:30 a.m., Sunday through Thursday nights
11 p.m. to 7 a.m., Friday and Saturday nights
Please note, there are two adjacent project segments underway with additional lane closures that may affect the traffic flow and cause delays in this area.
Construction activities will be completed in three phases to minimize impacts.
Phase 1: Work along southbound and northbound NW 116 Way/Hialeah Gardens Boulevard, Frontage Road and NW S River Drive
Phase 2: Construction of the second level overpass including four new bridges and access ramps
Phase 3: Installation of concrete pavement, repaving and restriping and pavement markings on the roadway
For current traffic patterns, click here.
PUBLIC INVOLVEMENT:
A Public Meeting was held both, in-person and virtually, on Wednesday, April 27, 2022 at the Medley Town Hall. Click
here
to watch the recording.
Project At-A-Glance
Start Date
May 2022

Est. Completion
Early 2026

Construction Cost
$105.6 million

Lengths and Limits
From east of NW 107 Avenue to east of NW 116 Way/Hialeah Gardens Boulevard

FDOT South Miami-Dade & Monroe Counties Resident Engineer
Dru Badri, P.E.

FDOT Project Manager
George Hoffman, P.E.

Construction Consulting Engineering and Inspection (CCEI) Senior Project Engineer
Enrique Tamayo, P.E.
RK&K


Contractor
Prince Contracting

Senior Community Outreach Specialist
Maria Alzate
Infinite Source Communications Group


C: (305) 560-8218