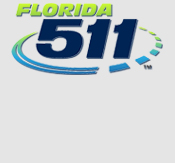 Welcome
The Florida Department of Transportation (FDOT) began the first of a five segment project along SR 25/US 27/Okeechobee Road the week of February 28, 2022, in Miami-Dade County.
WORK TO BE PERFORMED:
Widening and reconstructing the roadway including the frontage roads
Constructing a new median opening at NW 129 Avenue and a new paved frontage road to NW 127 Avenue
Realigning the roadway east of NW 186 Street and at the following intersections:

SR 997/Krome Avenue
NW 137 Street
NW 170 Street
NW 117 Avenue

Reconfiguring all intersections by providing extended turn lanes, wider shoulders, and a larger turning radius
Adding a designated left turn lane at the intersections of SR 997/Krome Avenue and NW 154 Street
Closing median openings at:

NW 127 Avenue
NW 17400 Block (west of NW 137 Avenue)
Opa-Locka West Airport property

Installing new guardrail along the median of SR 997/Krome Avenue
Replacing guardrail along the C-6 Canal (Miami Canal)
Installing concrete pavement at various intersections
Repaving and restriping the road
Upgrading traffic and pedestrian signage, pavement markings, signalization, and lighting
Installing new Intelligent Transportation System (ITS) and a new ITS Hub building north of SR 997/Krome Avenue
CURRENT VIDEO
PROJECT INTRODUCTION VIDEO
LANE CLOSURE INFORMATION:
Travel lanes may be closed only during nonpeak hours and on nonevent days. Nonpeak hours are:
9 a.m. to 3:30 p.m., weekdays and weekends
9 p.m. to 5:30 a.m., Sunday through Thursday nights
11 p.m. to 7 a.m., Friday and Saturday nights
During construction, continuous lane closures will be implemented along northbound and southbound SR 25/Okeechobee Road from NW 154 Street to SR 997/Krome Avenue. One out of two lanes will remain open to traffic in each direction at all times.
CURRENT TRAFFIC PATTERNS:
PUBLIC INVOLVEMENT:
A Public Meeting was held, both in-person and virtually, on Wednesday, March 2, 2022 at the Westland Gardens Park. Click
here
to watch the recording.
Project At-A-Glance
Start Date
February 2022

Est. Completion
Summer 2024

Construction Cost
$42.5 million

Lengths and Limits
From the Broward County Line to west of SR 821/Florida's Turnpike

FDOT North Miami-Dade Resident Engineer
Ivan Hay, P.E.

FDOT Construction Project Manager
Colin Johnson, P.E.

Construction Consulting Engineering and Inspection (CCEI) Senior Project Engineer
Mohamed Mabrouk, P.E.
Ally Engineering Services, Inc.


Contractor
Halley Engineering Contractors, Inc.

Senior Community Outreach Specialist
Maria Alzate
Infinite Source Communications Group


C: (305) 560-8218