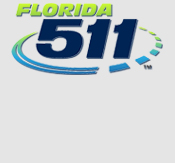 Welcome
The Florida Department of Transportation (FDOT) began a roadway project along State Road (SR) 934/NW 74 Street on March 20, 2023 a in Miami-Dade County.
WORK TO BE PERFORMED
Reconstructing NW 74 Street from NW 74 Avenue to SR 969/NW 72 Avenue

Reconstructing NW 69 Avenue from NW 74 Street to the FEC Hialeah Railyard entrance

Constructing a new traffic separator at the intersection of NW 74 Street and NW 74 Avenue
Installing new drainage structures
Installing new traffic mast arms, pedestrian poles, and light poles
Reconstructing concrete pedestrian sidewalks, curb and gutters and driveways
Installing new pedestrian and traffic signs and pavement markings
Repaving and restriping the roadway
LANE CLOSURE INFORMATION
Travel lanes and sidewalks shall be closed only during non-peak hours on non-event days. Non-peak hours are:
9 a.m. to 3:30 p.m., weekdays and weekends
9 p.m. to 5:30 a.m., Sunday through Thursday nights
11 p.m. to 7 a.m., Friday and Saturday nights
DETOUR INFORMATION
Pedestrian and vehicular detours will be established at times and may exceed past the non-peak lane closures hours. Specific detour information will be provided before the corresponding construction activity is scheduled.
Project At-A-Glance
Start Date
March 2023

Est. Completion
Summer 2024

Construction Cost
$3.7 million

Lengths and Limits
East of SR 826/Palmetto Expressway to NW 69 Avenue

FDOT North Dade Resident Engineer
Ivan Hay, P.E.

FDOT Project Manager
Galina Belash

FDOT Project Administrator
Galina Belash

Contractor
Horizon Contractors, Inc.

Community Outreach Specialist
Christian Gonzalez

(786) 837-4884
ChristianS.Gonzalez@dot.state.fl.us