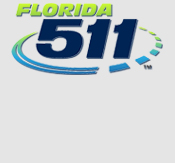 Welcome
The Florida Department of Transportation (FDOT) has begun the Florida Keys Connecting Overseas to Advance Safe Travel (Keys COAST) design/build project along SR 5/US 1 in Monroe County. This project will establish connectivity between various transportation modes (cars, trucks, buses, pedestrians, bicyclists and emergency vehicles) and a connected vehicle traffic signal system (CVTSS) along with other systems such as midblock pedestrian crossings, truck weigh station and drawbridge and emergency signals.
WORK TO BE PERFORMED:
Installing road side units (RSUs) at existing traffic signals, emergency signals, pedestrian crossings, drawbridge signals and in the vicinity of the truck weigh station

Installing on-board units (OBUs) in FDOT, emergency response, law enforcement, freight and volunteer agency fleet vehicles

Developing a smartphone application to allow communication between RSUs and various transportation modes
LANE CLOSURE INFORMATION:
Travel lanes and sidewalks may be closed only during non-peak hours on non-event days. Non-peak hours are:
9 a.m. to 3:30 p.m., Monday through Friday

8 p.m. to 6 a.m., Monday through Friday
Within the City of Key West:
9 a.m. to 2:30 p.m., Monday through Thursday

8 p.m. to 6 a.m., Monday through Thursday
Project At-A-Glance
Start Date
January 2022

Est. Completion
Fall 2023

Construction Cost
$5.3 million

Lengths and Limits
From MM 0.0 to MM 112.5 (Key West to Key Largo)

FDOT South Miami-Dade & Monroe Resident Engineer
Dru Badri, P.E.

FDOT Project Manager
Carmen E. Negron, P.E.

Consultant Construction Engineering & Inspection (CCEI) Senior Project Engineer
Nelson Castillo, P.E.
APCTE


Contractor
Precision Contracting Services, Inc.

Community Outreach Specialist
Jeff Baquedano
Quest


C: (786) 510-6113
O: (305) 640-7462
Jeff.Baquedano@dot.state.fl.us