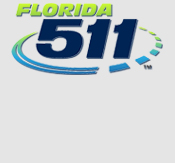 Welcome
The Florida Department of Transportation (FDOT) has begun the Florida Keys Connecting Overseas to Advance Safe Travel (Keys COAST) design/build project along SR 5/US 1 in Monroe County. This project will establish connectivity between various transportation modes (cars, trucks, buses, pedestrians, bicyclists and emergency vehicles) and a con-nected vehicle traffic signal system (CVTSS) along with other systems such as midblock pedestrian crossings, truck weigh station and drawbridge and emergency signals.
This project is currently in the design phase. Construction activities are scheduled to begin during the week of Feb. 6, 2023.
The intersections along SR 5/US 1 where work will take place during the week of Feb. 6, 2023 include:
Windsor Lane, College Road, Cross Street and McDonald Avenue in the City of Key West
33 Street, 107 Street, 109 Street and Sadowski Causeway in the City of Marathon
County Road 905 in Key Largo
WORK TO BE PERFORMED:
Installing road side units (RSUs) at existing traffic signals, emergency signals, pedestrian crossings, drawbridge signals and in the vicinity of the truck weigh station

Installing on-board units (OBUs) in FDOT, emergency response, law enforcement, freight and volunteer agency fleet vehicles

Developing a smartphone application to allow communication between RSUs and various transportation modes
LANE CLOSURE INFORMATION:
Travel lanes and sidewalks may be closed only during non-peak hours on non-event days. Non-peak hours are:
9 a.m. to 3:30 p.m., Monday through Friday

8 p.m. to 6 a.m., Monday through Friday
Within the City of Key West:
9 a.m. to 2:30 p.m., Monday through Thursday

8 p.m. to 6 a.m., Monday through Thursday
Project At-A-Glance
Start Date
July 2021

Est. Completion
Summer 2023

Construction Cost
$5.2 million

Lengths and Limits
From MM 0.0 to MM 112.5 (Key West to Key Largo)

FDOT South Miami-Dade & Monroe Resident Engineer
Andres Berisiartu, P.E.

FDOT Project Manager
Francisco Lledo

Consultant Construction Engineering & Inspection (CCEI) Senior Project Engineer
Nelson Castillo, P.E.
APCTE


Contractor
Precision Contracting Services, Inc.

Community Outreach Specialist
Sergies Duarte
Quest


C: (305) 216-3617
O: (305) 640-7462
Sergies.Duarte@dot.state.fl.us