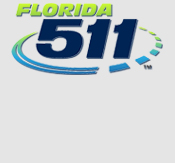 Welcome
The Florida Department of Transportation (FDOT) began two roadway projects the week of May 22, 2023 along I-195/Julia Tuttle Causeway and SR 907/Alton Road in Miami-Dade County.
WORK TO BE PERFORMED
From east of Biscayne Boulevard to Alton Road
Increasing the width of the inside paved shoulders to allow bus-on-shoulder lanes
Reconstructing the inside shoulder to provide bus-on-shoulder lanes
Repaving and restriping the existing pavement
Reconstructing the median barrier and guardrail
Replacing pavement markings and overhead signage
Replacing roadway safety features
Installing bus-on-shoulder signs and markings
Removing and replacing existing markings on the bridge decks to reduce the travel lane widths
From 43 Street to westbound SR 112/Julia Tuttle Causeway
Widening the SR 112/Julia Tuttle Causeway westbound entrance ramp from one to two lanes
Widening the eastbound approach to the SR 907/Alton Road and 43 Street intersection for the accommodation of a free flow right turn lane
Widening southbound SR 907/Alton Road, south of 43 Street, to provide a dedicated acceleration lane
Modifying existing drainage, signing, lighting, signalization and landscape
Repaving and restriping the roadway
Relocating landscape located along the causeway
Upgrading Intelligent Transportation Systems (ITS) devices
LANE CLOSURE AND DETOUR INFORMATION
Lane closures will take place during nighttime work hours. Travel lanes may be closed only during nonpeak hours on nonevent days. Nonpeak hours are:
9 p.m. to 5:30 a.m., Sunday through Thursday
11 p.m. to 7:30 a.m., Friday and Saturday
This project will require traffic shifts to complete work. Detours be noticed in advance.
Project At-A-Glance
Start Date
May 2023

Est. Completion
Fall 2024

Construction Cost
$12.5 millon

Lengths and Limits
State Road (SR) 112/I-195/Julia Tuttle Causeway From east of SR 5/Biscayne Boulevard to SR 907/Alton Road and SR 907/Alton Road From 43 Street to westbound SR 112/I-195/Julia Tuttle Causeway

FDOT North Miami-Dade County Resident Engineer
Ivan Hay, P.E.


FDOT Construction Project Manager
John Garzia, P.E.


Construction Consulting Engineering and Inspection (CCEI) Project Administrator
Andres Diaz, P.E.


Contractor
Asphalt Group, Inc.


Senior Community Outreach Specialist
Melissa J. Rodriguez

HML Public Outreach, LLC
1 (305) 570-8076
Melissa@hmlpublicoutreach.com