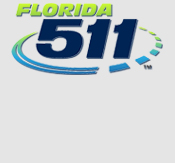 Welcome
PROJECT SUMMARY:
The Florida Department of Transportation (FDOT) is developing a design-build project for a truck parking facility near the Golden Glades Interchange (GGI) in Miami-Dade County, Florida, and on the east parcel of the former Golden Glades Park & Ride Center. This project will provide a minimum of 135 truck parking spaces and may include amenities such as vehicle and truck fueling stations, travel center with retail space and quick service restaurants, truck repair facility, truck wash, and certified static scale. The project might also include additional features such as a Truck Parking Availability System (TPAS), security features, and Intelligent Transportation Systems (ITS).
PROJECT OBJECTIVE AND GOALS:
The goal of this project is to provide professional support services to the FDOT District 6 Modal Development Office (MDO) for the development of a Request for Proposal (RFP); Build Criteria Package; Indicative Concept Plans and Cost Estimate; and Management, Operation, Maintenance, and Leasing Agreement for the design, construction, operation, and maintenance of the GGTTC.
MAINTENANCE OF TRAFFIC
During construction, temporary lane closures during non-peak hours may affect traffic.
OUTREACH/PUBLIC MEETINGS
FDOT will host two Industry Forums. The first will occur in mid-2022, and the second at a date to be determined. The meetings will be held simultaneously, both in-person and virtually.
The in-person meeting will be in compliance with all current Centers for Disease Control and Prevention (CDC) guidelines and social distancing will be followed.
Additional details to follow once the time, date, and location have been determined.
Project At-A-Glance
Construction Start Date
December 2023

Construction Cost
$18 Million

Lengths and Limits
Eastern parcel of the existing Golden Glades Park and Ride facility

Project Manager
Carlos Castro

FDOT

Consultant Project Manager
Steve Hughes, P.E.

CTS Engineering, Inc.

Community Outreach Specialist
Eva Campello

CTS Engineering, Inc.

O: 954-637-1601

C: 561-633-3080