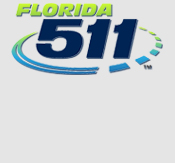 Welcome
The Florida Department of Transportation (FDOT) is developing the design for a roadway project along SR 5/Overseas Highway, northbound from MM 97.0 to MM 99.5, and northbound and southbound from MM 99.6 to MM 100.0, in Monroe County.
WORK TO BE PERFORMED
•
Repaving and restriping the roadway and shoulders from MM 97.0 to MM 99.5 northbound and from MM 99.6 to MM 100.0 southbound
•
Paving of the northbound outside shoulder to a width of five feet from MM 97.0 to MM 99.5
•
Pavement reconstruction at intersection corners
•
Modifying some driveways
•
Sidewalk and shared use path delineation at driveways and side streets
•
Upgrading roadway signage and pavement markings
•
Adding n
ew landscaping from MM 99.6 to MM 100.0
MAINTENANCE OF TRAFFIC
During construction, temporary lane closures will occur during non-peak hours. Pedestrian detours will be established with clear signage. Access to adjacent neighborhoods and businesses will be maintained.
MEETING INFORMATION
A Virtual Public Meeting was held Thursday, March 4, 2021.
To register to view the Virtual Public Meeting from your computer, tablet or smartphone please register using the following link:
Project At-A-Glance
Construction Start Date
December 2023

Construction Cost
$4.5 million

Lengths and Limits
State Road (SR) 5/Overseas Highway from northbound Mile Marker (MM) 97.0 to MM 99.5 and from northbound and southbound MM 99.6 to MM 100.0.

FDOT Project Manager
Kira Leon, P.E.

Consultant Design Project Engineer
Shelley Ortiz, P.E.

Highway Studio, LLC

Community Outreach Specialist
Paulette Summers

Media Relations Group, LLC

O: (305) 254-8598

C: (786) 510-3921