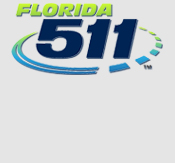 Welcome
The Florida Department of Transportation (FDOT) began a roundabout project along State Road (SR) 972/SW 13 Street/SW 3 Avenue/Coral Way on October 17, 2022 in Miami-Dade County.
WORK TO BE PERFORMED:
Reconstructing the existing intersection into a roundabout
Installing high-emphasis crosswalks
Installing new drainage structures
Removing on-street parking along SW 3 Avenue north of SW 15 Road
Removing/replacing existing light poles and/or installing new light poles with Light Emitting Diode (LED) lights
Installing new pedestrian and vehicular signals, signage, and pavement markings
Enhancing landscape
Repaving and restriping the roadway
TRAFFIC SHIFT/LANE CLOSURE INFORMATION:
During phase 1 of construction, a traffic shift will be implemented. Westbound SR 972/Coral Way will be shifted onto the existing eastbound travel lanes where one eastbound and one westbound lane will maintained. As part of this traffic shift, the following lanes will be continuously closed until work is complete:
Southbound SW 15 Road (north leg) to eastbound/westbound SR 972/Coral Way
Southbound SW 3 Avenue to SW 15 Road (north leg)
Westbound SW 13 Street/Coral Way to SW 3 Avenue
DETOUR INFORMATION:
During this project, it will be necessary to establish detours for specific construction activities. Please follow all posted signage throughout the work zone.
ROUNDABOUT INFORMATION & TIPS:
Roundabouts have been shown to reduce injuries and fatalities by up to 80 percent and are designed to travel in a counterclockwise direction
Before entering the roundabout, drivers must know which way they want to go
Drivers must yield to traffic, pedestrians, and bicyclists
Do not change lanes or stop within the roundabout
For more information, please visit www.fdot.gov/agencyresources/roundabout
Project At-A-Glance
Start Date
October 2022

Est. Completion
Summer 2023

Construction Cost
$2.7 million

Lengths and Limits
At the Intersection of SW 15 Road

FDOT South Miami-Dade and Monroe Counties Resident Engineer
Andres Berisiartu, P.E.

FDOT Project Manager
Francisco Lledo, E.I.

FDOT Project Administrator
Milad Mansouri

Contractor
JVA Engineering Contractors, Inc.

Community Outreach Specialist
Christian Gonzalez

The Corradino Group
O: (305) 640-7441
C: (786) 837-4884
csgonzalez@corradino.com