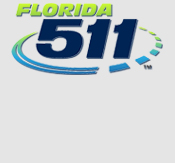 Welcome
The Florida Department of Transportation (FDOT) has begun a bridge rehabilitation and roadway project along SR 826/Sunny Isles Boulevard on the week of August 16, 2021 in Miami-Dade County.
WORK TO BE PERFORMED
Over the Intracoastal Waterway Bridge Repairs:
Repairing structural, mechanical and electrical bridge components
Replacing the deck to improve the riding surface and reduce noise
Painting the structural steel
Upgrading the emergency bridge generator and fuel tank
From NE 35 Avenue to SR A1A/Collins Avenue:
Repaving and restriping the roadway and ramps
Enhancing pedestrian ramps and bicyclist railing
Reconstructing damaged concrete driveways and sidewalks
Repaving the municipal parking lot at the Intracoastal Waterway
Relocating the bus shelter at westbound SR 826 west to improve vehicle sight distance
Adjusting and constructing storm drains and manholes
Renaming the existing "Business Loop" signage to "Gateway Loop"
Reconstructing the traffic island at the intersection of SR 826 and North Bay Road and moving the stop bar and stop sign closer to the intersection
Replacing the traffic signal at the intersection of SR 826 and NE 35 Avenue
LANE CLOSURE INFORMATION
Travel lanes may be closed and detours may be established at times throughout the project limits. Permanent work zones will be established and continuous lane closures will occur on the westbound and eastbound bridges.
Two westbound inside lanes and two eastbound inside lanes on the bridge are currently closed through summer 2022.
At least two eastbound and two westbound travel lanes will remain open at all times.
PUBLIC MEETING INFORMATION
A Public Meeting was held both in person and virtually on Wednesday, November 10, 2021, from 6 p.m. to 7:30 p.m. at the Sunny Isles Gateway Center. The presentation is also available for download under the project rescources section on this page.
To watch the Public Meeting visit the link: https://attendee.gotowebinar.com/recording/8078396022236053766
Project At-A-Glance
Start Date
August 2021

Est. Completion
Early 2023

Construction Cost
$10.8 million

Lengths and Limits
Over the Intracoastal Waterway (bridge numbers 870592 and 870593) and from NE 35 Avenue to SR A1A/Collins Avenue

FDOT North Miami-Dade County Resident Engineer
Ivan Hay, P.E.


FDOT Construction Project Manager
Dru Badri, P.E,


Construction Consulting Engineering and Inspection (CCEI) Senior Project Engineer
John Bolton, P.E.

A² Group, Inc.

Contractor
Seacoast, Inc.


Senior Community Outreach Specialist
Melissa Rodriguez

HML Public Outreach, LLC
1 (305) 570-8076
Melissa@hmlpublicoutreach.com