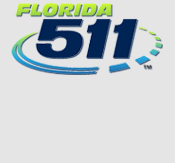 Welcome
Project Overview
The Florida Department of Transportation (FDOT) initiated a corridor study from SW 152 Street/Coral Reef Drive to Interstate 95, approximately 13 miles, in Miami-Dade County. The corridor study will analyze existing conditions to identify recurring congestion locations and evaluate multimodal transportation improvement needs based on future travel demand.
A number of studies, including the Underline Study and the Miami-Dade TPO's South Link Study, have been conducted on the corridor with the aim to meet the needs of local neighborhoods, business centers, and modes. The US 1 Corridor Study aims to unify these efforts, taking into consideration prior recommendations and current conditions to present recommended improvements that address the needs of all users. As a final product, the study will identify conceptual improvements for congested locations along the SR 5/US 1 corridor.
SR 5/US 1 is an important north-south corridor in Miami-Dade County, linking residential communities to Miami's urban core. The local governments with jurisdiction within the study area include:
City of Miami
City of Coral Gables
City South Miami
Village of Pinecrest
Village of Palmetto Bay
South of the study limits, the US 1 corridor serves the residents of Cutler Bay, Palmetto Bay, Homestead, Florida City, and unincorporated areas of Miami-Dade County, providing a connection to employment centers within Miami's Central Business District as well as to Interstate 95.
The corridor is a six-lane divided roadway, carrying between 23.800 and 90,500 vehicles per day with significant corridor-wide recurring congestion. The South Dade Busway is located immediately adjacent to the corridor from the study's south limits proceeding north to Dadeland South Metrorail Station. Miami-Dade Transit's Metrorail system operates on an elevated guideway from the Dadeland South Station to Downtown Miami adjacent to the study corridor. A shared use path (South Dade Trail/M-Path) exists within the adjacent transit guideway right-of-way.
The existing level of congestion along the corridor has significant Impacts to commuting travel times, the environment, and overall quality of life. Dense development patterns and the adjacent transit facilities eliminate the possibility of significant widening along the corridor to increase capacity due to the lack of available right-of-way. Therefore, concepts to increase person throughput along the corridor with minimum right-of-way requirements are necessary.

Project At-A-Glance
Start Date
August 2016

Est. Completion date
February 2018

Cost
$N/A

Lengths and Limits
State Road (SR) 5/US 1/Dixie Highway from SR 94/SW 88 Street/Kendall Drive to SR 9/I-95

FDOT Project Manager
Elizabeth Stacey

305-470-5308
Elizabeth.Stacey@dot.state.fl.us

Consultant Project Manager
Jessica Josselyn

Kittelson & Associates, Inc.

954-828-1730
jjosselyn@kittelson.com


Community Outreach Specialist
Richard Denis

Infinite Source Communications Group

305-573-0089
Richard@iscprgroup.com