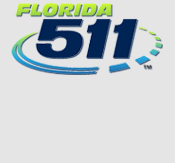 Welcome
The Florida Department of Transportation (FDOT) is developing the design for an intersection safety improvement project at State Road (SR) 9/NW 27 Avenue at NW 17 Street, in Miami-Dade County.
WORK TO BE PERFORMED:
Repaving

and

restriping

of the roadway
Installing signage to enhance safety at the intersection
Adding pedestrian

signalization

to encourage usage
Widening the inside northbound lane by narrowing the median to accommodate the eastbound left turns at NW 27 Avenue
Improving the right turn movement at NW 17 Street
MAINTENANCE OF TRAFFIC (MOT):
Temporary lane closures during non-peak hours will have minimal effects on traffic.
Project At-A-Glance
Construction Start Date
May 2018

Construction Cost
$630,000

Lengths and Limits
SR 9/NW 27 Avenue at NW 17 Street

FDOT Project Manager
Luis Tejada, P.E.

Consultant Design Project Engineer
Rodolfo Ibarra, P.E.

Rodolfo Ibarra Pepa Engineering Service

Community Outreach Specialist
Rodolfo Roman

Infinite Source Communications

O: 305-470-5477
Rodolfo.Roman@dot.state.fl.us