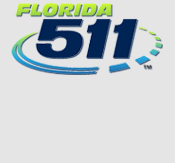 Welcome
The Florida Department of Transportation (FDOT) is developing the design for a roadway resurfacing project along Hialeah Gardens Boulevard from south of West 80 Street to NW 138 Street, in Miami-Dade County.
WORK TO BE PERFORMED:
Repaving and restriping the roadway
Reconstructing a portion of the I-75 off-ramp connecting with westbound NW 138 Street
Providing dual southbound left turn lanes to W 84 Street
Adding sidewalk connectivity along Hialeah Gardens Boulevard
Providing dual northbound left turn lanes to NW 138 Street and adding a right turn lane on W 84 Street
Adding a bicycle lane at southbound Hialeah Gardens Boulevard between West 84 Street and NW 138 Street
Upgrading pavement markings and signage
MAINTENANCE OF TRAFFIC (MOT):
Temporary lane closures during non-peak hours will have minimal effects on traffic.
Project At-A-Glance
Construction Start Date
January 2020

Construction Cost
$3.2 million

Lengths and Limits
Hialeah Gardens Boulevard from south of W 80 Street to NW 138 Street

FDOT Project Manager
Charles Alfaro, P.E.

FDOT Project Engineer
Mauricio Micolta, P.E.

Community Outreach Specialist
Rodolfo Roman

Infinite Source Communications

O: 305-470-5477
Rodolfo.Roman@dot.state.fl.us