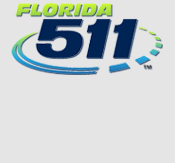 Welcome
Installation of landscaping has been completed.
This project is currently in the establishment period.
The Florida Department of Transportation (FDOT) has begun a landscaping project along SR 968/SW 1 Street from SW 17 Avenue to SW 6 Avenue in the City of Miami.
WORK TO BE PERFORMED
Installing trees/palms along the corridor
LANE CLOSURE INFORMATION
Temporary lane closures can occur during non-peak hours on non-event days from:
9 a.m. to 3:30 p.m. — weekdays and weekends
All work will be performed between the hours of 8 a.m. and 8 p.m.
No lane closures will occur on legal holidays.
PROJECT VIDEO
Project At-A-Glance
Start Date
January 2019

Est. Completion
Early 2021

Construction Cost
$225,282

Lengths and Limits
State Road (SR) 968/SW 1 Street from SW 17 Avenue to SW 6 Avenue

FDOT South Miami-Dade & Monroe Resident Engineer
Andres Berisiartu, P.E.

FDOT Project Manager
Lazaro Mesa, E.I.

FDOT Project Administrator
Carmen Negrón, E.I.

Contractor
Florida Turf & Landscape Horticulture, Inc.

Community Outreach Specialist
Sergies Duarte
Quest Corporation of America, Inc.


C: (305) 216-3617

O: (305) 640-7462

Sergies.Duarte@dot.state.fl.us