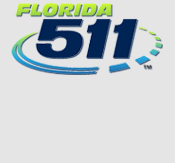 Welcome
PROJECT COMPLETED IN SEPTEMBER 2018.
The Florida Department of Transportation (FDOT) has begun an intersection enhancement project along SR 94/SW 88 Street/Kendall Drive at SR 985/SW 107 Avenue
WORK TO BE PERFORMED
Upgrading drainage system along SW 107 Avenue
Widening northbound and southbound SW 107 Avenue; repaving and restriping the intersection of SW 107 Avenue and Kendall Drive
Modifying median and extending turn lanes at the intersection
Upgrading signalization at the intersection, overhead signal heads and increasing signal timing
Upgrading sidewalk, roadway signage and pedestrian ramps
Trimming existing landscaping at the intersection
Relocating the existing bus stop located south of the intersection on the east side of the roadway
LANE CLOSURE AND DETOUR INFORMATION
To do this work safely, it will be necessary to close travel lanes at times. Lanes may be closed during non-peak hours:
10 p.m. to 5:30 a.m., Sundays through Thursdays
11 p.m. to 7 a.m., Fridays and Saturdays
Lane closures and project information will be posted weekly on the department's website.
Project At-A-Glance
Start Date
January 2018

Est. Completion date
September 2018

Construction Cost
$2.4 million

Lengths and Limits
State Road (SR) 94/SW 88 Street/Kendall Drive at SR 985/SW 107 Avenue

FDOT South Miami-Dade Resident Engineer
Andres Berisiartu, P.E.

FDOT Project Administrator
Mario Vega, P.E.

Support Project Administrator
Tomas Gimenez, M.S.C.M.

Contractor
Horizon Contractors, Inc.

Community Outreach Specialist
Heather M. Leslie

HML Public Outreach, LLC
(305) 905-5876
heather@hmlpublicoutreach.com