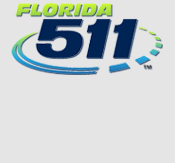 Welcome
PROJECT COMPLETED JULY 2019
The Florida Department of Transportation (FDOT) has begun a new roadway construction project along NW 87 Avenue between NW 74 Street and NW 103 Street in the Town of Medley and City of Hialeah Gardens.
WORK TO BE PERFORMED
Construct a four lane divided roadway with painted median
Construct a new bridge over the Miami River Canal
Install drainage and

watermains

Installing five new signalized intersections
Install new street lighting
Construct new sidewalks and pedestrian ramps
Install new pavement markings and signage
Provide dedicated and shared bicycle lanes
LANE CLOSURE AND DETOUR INFORMATION
Travel lanes and sidewalks may be closed at times.
Nighttime lane closures will be needed for work on NW South River Drive and Okeechobee Road.
Work will be done in phases to reduce effects of construction on the community.
Access to properties will be maintained at all times.
Lane closures and project information will be posted weekly on the department's website.
Project At-A-Glance
Start Date
May 2017

Est. Completion date
August 2019

Construction Cost
$33 million

Lengths and Limits
NW 87 Avenue from NW 74 Street to NW 103 Street

FDOT North Miami-Dade Resident Engineer
Ivan Hay, P.E.

FDOT Project Manager
John Garzia, P.E.

Construction Consulting Engineering and Inspection (CCEI) Senior Project Engineer
Enrique Tamayo, P.E.
RK&K


Contractor
Halley Engineering

Community Outreach Specialist
Heather M. Leslie

HML Public Outreach
Heather@HMLPublicOutreach.com
(305) 905-5876