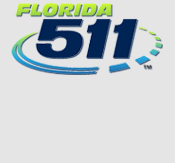 Welcome
The Florida Department of Transportation (FDOT) began an intersection lighting enhancement project during the week of April 22, 2019 that includes various locations throughout the City of Miami, Aventura and Miami Gardens.
SELECT LOCATIONS ALONG
State Road (SR) 7/US 441/NW 7 Avenue from NW 63 Street to NW 215 Street
SR 933/NW 12 Avenue from NW 20 Street to NW 33 Street
SR 5/US 1/Biscayne Boulevard from NE 123 Street to NE 213 Street
WORK TO BE PERFORMED
Upgrading existing light poles with a new Light Emitting Diode (LED) fixture at select signalized intersections with pedestrian crossings to increase brightness and meet the new FDOT lighting requirement
Removing and replacing existing light poles at select locations
Adding new light poles with LED fixtures at select locations
LANE CLOSURE AND DETOUR INFORMATION
Work will take place at one location at a time. To do this work safely, it will be necessary to close travel lanes and shoulders at times. Lanes may be closed:
9 a.m. to 3:30 p.m., weekdays and weekends
9 p.m. to 5:30 a.m., Sunday through Thursday
11 p.m. to 7 a.m., Friday and Saturday
Lane closure and project information will be posted weekly on the department's website, www.fdotmiamidade.com.
Project At-A-Glance
Start Date
April 2019

Est. Completion date
December 2019

Construction Cost
$1.8 million

Lengths and Limits
Various locations throughout Miami-Dade County

FDOT North Miami-Dade Resident Engineer
Ivan Hay, P.E.

FDOT Project Manager
Dru Badri, P.E.

Project Administrator
Andres Penaloza, P.E.

Contractor
AUM Construction Inc.

Community Outreach Specialist
Melissa J. Rodriguez

HML Public Outreach, LLC
1 (305) 570-8076
melissa@hmlpublicoutreach.com