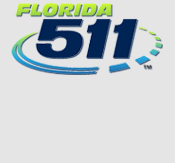 Welcome
The Florida Department of Transportation (FDOT) began three roadway improvement projects during the week of April 24, 2017. All three projects will extend along SR 5/US 1/Overseas Highway: south of 33 Street to north of 37 Street; north end of the 7 Mile Bridge to south of Knight's Key Boulevard; and Sombrero Beach Road to Coco Plum Drive, in Monroe County.
WORK TO BE PERFORMED
South of 33 Street/MM 48.70 to north of 37 Street/MM 49.03
Repaving and restriping the road
Widening the roadway to add a two-way turning lane
Modifying the intersection at 33 Street from a T-intersection to a four-way intersection
Installing new drainage, curb and gutter, and sidewalks
Updating signage and pavement markings
Designating the outside travel lanes to be shared with bicycles known as a "sharrow"
Replacing the existing Florida Keys Overseas Heritage Trail on the north and south side with concrete sidewalk
North end of 7 Mile Bridge to south of Knight's Key Boulevard/MM 47
Repaving and restriping the road
Replacing existing guardrail along the northbound shoulder
Widening the northbound shoulder
Adding a pedestrian ramp at the end of the Trail
Installing bike pavement markings to northbound and southbound shoulders
Adding a traffic counting station
Sombrero Beach Road/MM 50.0 to Coco Plum Drive/MM 54.6
Installing supplemental signal heads at six intersections
Enhancing existing signal heads at Coco Plum Drive
Replacing the traffic signal controller at 89 Street and Coco Plum Drive
To complete this project safely, it will be necessary to close travel lanes and sidewalks at times. Tasks will be done in stages, and these temporary closures will be scheduled to minimize impacts to the public and special events. Temporary closures of one lane of traffic and sidewalks will occur during non-peak hours.
9 a.m. to 4 p.m., Monday through Friday
8 p.m. to 6 p.m., Monday through Friday
Project At-A-Glance
Start Date
April 2017

Est. Completion date
March 2018

Construction Cost
$3.3 million

Lengths and Limits
State Road (SR) 5/US 1/Overseas Highway: from S of 33 St/MM 48.70 to N of 37 St/MM 49.03, N end of 7 Mile Bridge to S of Knight's Key Blvd/MM 47, and Sombrero Beach Rd/MM 50.0 to Coco Plum Dr/MM 54.6

FDOT South Miami-Dade/Monroe County Resident Engineer
Andres Berisiartu, P.E.
FDOT


Construction Consulting Engineering and Inspection (CCEI) Project Manager
Mark Croft, P.E.
The Corradino Group


CCEI Senior Project Engineer
Jacki Hart, P.E.
RS&H


Contractor
General Asphalt Company, Inc.

Community Outreach Specialist
Paulette Summers
Media Relations Group, LLC


O: (305) 254-8598

C: (786) 510-3921