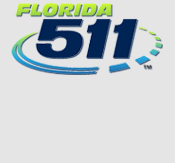 Welcome
The FDOT District Six Construction Department manages and oversees dozens of state road and bridge construction projects on the state highway system within Miami-Dade and Monroe counties. These projects range from minor intersection upgrades that will enhance traffic flow, to major multi-million dollar programs such as the State Road (SR) 826/ Palmetto Expressway Expansion Program and the Miami Intermodal Center (MIC), which offer significant benefits to the movement of people and goods in our district.
Our customers – the users of our facilities – are our number one priority. We are committed to delivering quality projects that are completed on schedule and within budget while striving to minimize construction-related impacts to residents, businesses and visitors.
News
FDOT and FHP Safety Event Highlights Driver Safety
Nov 17, 2017
During a joint safety event on Thursday, November 16, representatives of the Florida Department of Transportation (FDOT) and the Florida Highway Patrol (FHP) urged drivers to drive safely and obey the law as the busy holiday travel season gets underway.
I-95 and 95 Express Lane Closures
Nov 16, 2017
The following closures on I-95 and 95 Express will be scheduled as noted below:
Nighttime Traffic Shift on SW 152 Street
Nov 14, 2017
On Tuesday, November 14 (Wednesday, November 15 is an alternate date), eastbound and westbound traffic on SW 152 Street will be temporarily shifted to the north and south side of the roadway from SW 93 Avenue to SW 99 Avenue, between the hours of 9 p.m. and 5:30 a.m.
Lane Closures on State Road (SR) 112 and I-95
Nov 14, 2017
The following closures on SR 112 and I-95 will be scheduled as noted below to allow the contractor to install a Warning Gate System (WGS) for the northbound 95 Express Lanes and replace overhead message signs:
Read More