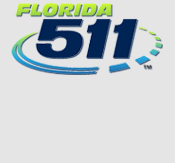 Welcome
The FDOT District Six Construction Department manages and oversees dozens of state road and bridge construction projects on the state highway system within Miami-Dade and Monroe counties. These projects range from minor intersection upgrades that will enhance traffic flow, to major multi-million dollar programs which offer significant benefits to the movement of people and goods in our district.
Our customers – the users of our facilities – are our number one priority. We are committed to delivering quality projects that are completed on schedule and within budget while striving to minimize construction-related impacts to residents, businesses and visitors.
News
State Road (SR) 922/NE 125 Street at NE 10 Avenue Intersection Project Completed
Sep 20, 2021
The Florida Department of Transportation (FDOT) has successfully completed the SR 922/NE 125 Street intersection project at NE 10 Avenue in the City of North Miami. The seven-month project began in February 2021 and cost an estimated $589,600. This project was completed on time and under budget with the support of elected officials and the community.
FDOT and Village of Pinecrest Police Host Bicycle Safety Awareness Event
Sep 17, 2021
On Saturday September 18, The Florida Department of Transportation (FDOT) is joining forces with the Village of Pinecrest to bring awareness to bicycle safety in the community. This event will take place from 7 a.m. to 12 p.m. at Pinecrest Elementary School, 10250 SW 57 Avenue.
SR 997/Krome Avenue Landscape Project Begins September 20
Sep 17, 2021
The Florida Department of Transportation (FDOT) is scheduled to begin the next segment of the SR 997/SW 177 Avenue/Krome Avenue Landscape Project on September 20, 2021. The segment limits will extend from SW 136 Street to SW 88 Street in Miami-Dade County. The installation of trees along the median and swales on Krome Avenue is already underway from SW 232 Street and SW 136 Street.
I-395, SR 836, I-95 - Lane Closure Update September 16 2021
Sep 16, 2021
The following closures on I-95, I-395, SR 836, adjacent ramps and local roads will be scheduled as noted below.
Read More