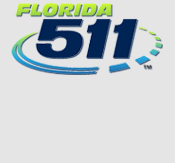 Welcome
The FDOT District Six Construction Department manages and oversees dozens of state road and bridge construction projects on the state highway system within Miami-Dade and Monroe counties. These projects range from minor intersection upgrades that will enhance traffic flow, to major multi-million dollar programs such as the State Road (SR) 826/ Palmetto Expressway Expansion Program and the Miami Intermodal Center (MIC), which offer significant benefits to the movement of people and goods in our district.
Our customers – the users of our facilities – are our number one priority. We are committed to delivering quality projects that are completed on schedule and within budget while striving to minimize construction-related impacts to residents, businesses and visitors.
News
FDOT to Host a Public Hearing for two Roadway Projects State Road (SR) 934/Normandy Drive at Rue Granville and Rue Vendome
Oct 17, 2017
The Florida Department of Transportation (FDOT) District Six will host a public hearing for two roadway projects along SR 934/Normandy Drive at Rue Granville and Rue Vendome, in Miami-Dade County.
Temporary Lane Configuration on SW 152 Street
Oct 16, 2017
A new temporary lane configuration on eastbound SW 152 Street at US 1 will be implemented on Tuesday, October 17.
I-95 and 95 Express Lane Closures
Oct 12, 2017
The following closures on I-95 and 95 Express will be scheduled as noted below:
I-95 and 95 Express Lane Closures for Sign Replacement
Oct 10, 2017
The following closures on I-95 and 95 Express will be scheduled as noted below to allow the contractor to replace Dynamic Message Signs:
Read More