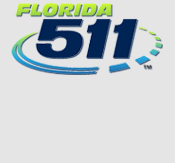 Welcome
The FDOT District Six Construction Department manages and oversees dozens of state road and bridge construction projects on the state highway system within Miami-Dade and Monroe counties. These projects range from minor intersection upgrades that will enhance traffic flow, to major multi-million dollar programs which offer significant benefits to the movement of people and goods in our district.
Our customers – the users of our facilities – are our number one priority. We are committed to delivering quality projects that are completed on schedule and within budget while striving to minimize construction-related impacts to residents, businesses and visitors.
News
FDOT Hosted Greater Miami Expressway Agency Special Meeting
Apr 09, 2021
Today, the Florida Department of Transportation (FDOT), District Six, hosted a Special Meeting of the Greater Miami Expressway Agency. During the meeting, current board members, which include FDOT District Six Secretary, Stacy Miller, Marili Cancio, Rodolfo Pages, and Fatima Perez, were sworn in.
Board members discussed the next steps for the agency and there was general consensus by the board that it will follow the guidelines outlined in Part 1 of Chapter 348, F.S., which includes items like a nationwide search for staff and toll rebate program.
I-395/SR 836/I-95 Lane Closure Update April 8 2021
Apr 08, 2021
The following closures on I-95, I-395, SR 836, adjacent ramps and local roads will be scheduled as noted below.
Full SB I-95 Closures at SR 836_I-395 begin April 6
Apr 05, 2021
On Tuesday, April 6, Wednesday, April 7, Tuesday, April 13 and Wednesday, April 15, all southbound I-95 lanes will be closed at SR 836 between the hours of 10 p.m. and 5:30 a.m. The closures will allow the contractor to continue widening activities on the eastbound SR 836 ramp to northbound I-95. The southbound I-95 ramps to eastbound I-395 and westbound SR 836 will be open during this time frame.
FDOT to Host Greater Miami Expressway Agency Meeting April 9 2021
Apr 05, 2021
The Florida Department of Transportation, District Six, will host the Greater Miami Expressway Agency Special Meeting, in person, beginning at 9 a.m., Friday, April 9, 2021 at the District Six Auditorium, 1000 NW 111 Avenue, Miami, FL 33172.
Read More