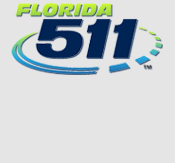 Welcome
The FDOT District Six Construction Department manages and oversees dozens of state road and bridge construction projects on the state highway system within Miami-Dade and Monroe counties. These projects range from minor intersection upgrades that will enhance traffic flow, to major multi-million dollar programs such as the State Road (SR) 826/ Palmetto Expressway Expansion Program and the Miami Intermodal Center (MIC), which offer significant benefits to the movement of people and goods in our district.
Our customers – the users of our facilities – are our number one priority. We are committed to delivering quality projects that are completed on schedule and within budget while striving to minimize construction-related impacts to residents, businesses and visitors.
News
FDOT and GEICO: Curb Distracted Driving with "Safe Phone Zones" at Florida Rest Areas, Welcome Centers and Service Plazas this Memorial Day Weekend FDOT encourages motorists to text and use mobile devices safely
May 26, 2017
The Florida Department of Transportation (FDOT) expects more traffic on its highways this Memorial Day Weekend and with more people on the road, FDOT and GEICO are reminding motorists to avoid distractions behind-the-wheel.
I-95 and 95 Express Lane Closures
May 24, 2017
The following closures on I-95 and 95 Express will be scheduled as noted below:
Traffic Shift on SW 152 Street/Coral Reef Drive
May 23, 2017
On Thursday morning, May 25, all traffic on SW 152 Street/Coral Reef Drive from just west of SW 93 Avenue to just west of SW 97 Avenue will be shifted to the south side of the roadway.
State Road (SR) 5/US 1/Overseas Highway Big Pine and Summerland Keys Landscaping Project Begins the Week of May 28
May 19, 2017
The Florida Department of Transportation (FDOT) is scheduled to begin a landscaping project along SR 5/US 1/Overseas Highway from South Pine Channel Mile Marker (MM) 28.75 to Spanish Harbor MM 32.98 and Summerland Key from MM 23.69 to MM 25.40 in Monroe County.
Read More