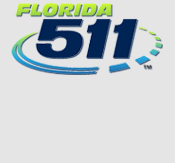 Welcome
The FDOT District Six Construction Department manages and oversees dozens of state road and bridge construction projects on the state highway system within Miami-Dade and Monroe counties. These projects range from minor intersection upgrades that will enhance traffic flow, to major multi-million dollar programs such as the State Road (SR) 826/ Palmetto Expressway Expansion Program and the Miami Intermodal Center (MIC), which offer significant benefits to the movement of people and goods in our district.
Our customers – the users of our facilities – are our number one priority. We are committed to delivering quality projects that are completed on schedule and within budget while striving to minimize construction-related impacts to residents, businesses and visitors.
News
Landscaping Project Begins the Week of February 27 State Road (SR) 933/NW 12 Avenue
Feb 22, 2017
The Florida Department of Transportation (FDOT) is scheduled to begin a landscaping project the week of February 27, 2017.
Closure of Northbound I-95 Exit 2A to Biscayne Boulevard/Downtown Miami
Feb 21, 2017
The northbound I-95 Exit 2A to Biscayne Boulevard/Downtown Miami will be closed nightly from Tuesday, February 28 through Thursday, March 2 and Sunday, March 5 between the hours of 9 p.m. and 5:30 a.m. and again, on Friday, March 3 and Saturday, March 4 between the hours of 11 p.m. and 7 a.m.
Next Segment of State Road (SR) 997/Krome Avenue Projects Completed Ahead of Schedule Project Final Accepted on February 17
Feb 17, 2017
The Florida Department of Transportation (FDOT) completed the third of several SR 997/Krome Avenue Roadway Projects on Friday, February 17, 2017, 27 days ahead of schedule.
NW 57 Avenue Railroad Crossing Closed for Construction
Feb 10, 2017
Beginning at 10:00 p.m. on Friday, February 24, 2017 until 6:00 a.m., Tuesday, February 28, 2017, the Florida Department of Transportation (FDOT) and South Florida Regional Transportation Authority (SFRTA) will close the railroad crossing located on State Road (SR) 959/NW 57 Avenue (near NW 12 Street/Perimeter Road) for these days, weather permitting.
Read More