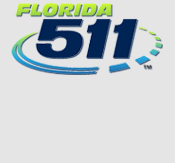 Welcome
The FDOT District Six Construction Department manages and oversees dozens of state road and bridge construction projects on the state highway system within Miami-Dade and Monroe counties. These projects range from minor intersection upgrades that will enhance traffic flow, to major multi-million dollar programs which offer significant benefits to the movement of people and goods in our district.
Our customers – the users of our facilities – are our number one priority. We are committed to delivering quality projects that are completed on schedule and within budget while striving to minimize construction-related impacts to residents, businesses and visitors.
News
Closures on I-95, I-395, SR 836 and Adjacent Ramps
Oct 22, 2021
The following closures on I-95, I-395, SR 836, adjacent ramps and local roads will be scheduled as noted below:
Full Railroad Closure at NE 203 Street/Ives Dairy Road from Friday, October 29 to Monday, November 1, 2021
Oct 22, 2021
Brightline will close the railroad crossing located on NE 203 Street Between Biscayne Boulevard and West Dixie Highway from 10 a.m. Friday, October 29 through 5 a.m. Monday, November 1, 2021, weather permitting.
Full Closure of State Road (SR) 836 on October 19 and 20
Oct 18, 2021
All travel lanes on SR 836 will be closed from NW 17 Avenue to NW 12 Avenue as noted below:
NW 107 Avenue Rail Crossing Closure Begins October 22
Oct 15, 2021
CSX Transportation, Inc., in coordination Miami-Dade County Department of Transportation and Public Works, is scheduled to close the NW 107 Avenue r ailroad crossing located just south of NW 12 Streetfrom 5a.m. Friday, October 22 through 6 p.m. Monday, October 25, 2021, weather permitting in the City of Sweetwater. During this closure, all traffic will be detoured away from the crossing and directed to follow signs to alternate local streets. This detour will allow workers to reconstruct the railroad crossing.
Read More