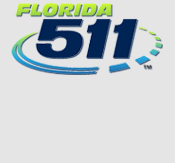 Welcome
The FDOT District Six Construction Department manages and oversees dozens of state road and bridge construction projects on the state highway system within Miami-Dade and Monroe counties. These projects range from minor intersection upgrades that will enhance traffic flow, to major multi-million dollar programs which offer significant benefits to the movement of people and goods in our district.
Our customers – the users of our facilities – are our number one priority. We are committed to delivering quality projects that are completed on schedule and within budget while striving to minimize construction-related impacts to residents, businesses and visitors.
News
I-395_SR 836_I-95 - Lane Closure Update July 29 2021
Jul 29, 2021
The following closures on I-95, I-395, SR 836, adjacent ramps and local roads will be scheduled as noted below.
Intelligent Transportation Systems (ITS) Project Has Begun
Jul 29, 2021
The Florida Department of Transportation (FDOT) has begun a design-build ITS projectto replace and update ITS devices throughout Miami-Dade Countyalong State Road (SR) 9A/I-95, SR 826, US 441, SR 9 and SR 5/US 1. Construction will begin in early 2022 and is anticipated to be completed by summer 2023. The project will cost an estimated $7 million.
Westbound I-195 Ramp to Northbound I-95 To Close July 29, 2021
Jul 28, 2021
On Thursday, July 29, the westbound I-195 ramp to northbound I-95 will be closed between the hours of 9 p.m. and 5:30 a.m. to allow the contractor to re-paint pavement markings.
SR 973/SW 87 Avenue Roadway Project Begins Week of July 26, 2021
Jul 19, 2021
The Florida Department of Transportation (FDOT) is scheduled to begin a roadway project the week of July 26, 2021, along SR 973/SW 87 Avenue from SW 28 Street to SW 20 Terrace in Miami-Dade County. This project will cost an estimated $1.45 million and will take about eight months to complete.
Read More