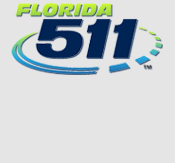 Welcome
The FDOT District Six Construction Department manages and oversees dozens of state road and bridge construction projects on the state highway system within Miami-Dade and Monroe counties. These projects range from minor intersection upgrades that will enhance traffic flow, to major multi-million dollar programs such as the State Road (SR) 826/ Palmetto Expressway Expansion Program and the Miami Intermodal Center (MIC), which offer significant benefits to the movement of people and goods in our district.
Our customers – the users of our facilities – are our number one priority. We are committed to delivering quality projects that are completed on schedule and within budget while striving to minimize construction-related impacts to residents, businesses and visitors.
News
FPL Continuous Lane Closure Starts February 18 on State Road (SR) 997/Krome Avenue One Northbound, One Southbound Lane will be Closed Near Okeechobee Road for Two Weeks
Feb 14, 2019
FPL crews are scheduled to continuously close one northbound and one southbound lane along Krome Avenue from Okeechobee Road south for two miles beginning at 7 a.m. on Monday, February 18 through approximately 5 p.m. on Friday, March 1.
I-95, 95 Express, State Road (SR) 112 and I-195 Lane Closures
Feb 14, 2019
The following closures on I-95, 95 Express, SR 112 and I-195 will be scheduled as noted below:
Closures for Closed Circuit Television (CCTV) Replacement
Feb 11, 2019
The following closure will be scheduled as noted below to allow the contractor to replace CCTV cameras and support poles:
State Road (SR) A1A/MacArthur Causeway Westbound Center Lane Closure Starts February 14 Two westbound lanes closed nightly beginning Monday to establish new work zone
Feb 08, 2019
Monday, February 11, through Thursday, February 14, two westbound travel lanes will be closed on the SR A1A/MacArthur Causeway East Bridge (bridge number 870077) between Terminal Island and Alton Road from 10 p.m. and 6 a.m. to restripe the road and set concrete barrier wall.
Read More