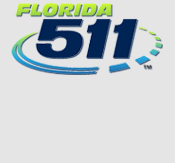 Welcome
The FDOT District Six Construction Department manages and oversees dozens of state road and bridge construction projects on the state highway system within Miami-Dade and Monroe counties. These projects range from minor intersection upgrades that will enhance traffic flow, to major multi-million dollar programs which offer significant benefits to the movement of people and goods in our district.
Our customers – the users of our facilities – are our number one priority. We are committed to delivering quality projects that are completed on schedule and within budget while striving to minimize construction-related impacts to residents, businesses and visitors.
News
Northbound State Road (SR) A1A/Collins Avenue Nighttime Closure March 9
Mar 05, 2021
On Tuesday night, March 9, northbound SR A1A/Collins Avenue between 23 Street and 41 Street will be closed so the contractor can perform underground site inspections at 36 Street. The closure will take place between 9 p.m. and 5:30 a.m.
Secretary Kevin J. Thibault, P.E. Selects Stacy L. Miller, P.E. as District Six Secretary
Mar 04, 2021
Today, Florida Department of Transportation (FDOT) Secretary Kevin J. Thibault, P.E., announced the appointment of Stacy L. Miller, P.E., to serve as FDOT District Six Secretary. Miller has more than three decades of experience in the transportation arena, having begun her career with FDOT as a professional engineer trainee in District Four in 1991.
SR 5/Channel 5 Bridge Rehabilitation Project Begins the Week of March 8
Mar 02, 2021
The Florida Department of Transportation (FDOT) will begin the SR 5/Overseas Highway Channel 5 Bridge Rehabilitation Project (bridge # 900098) the week of March 8, 2021, at Mile Marker (MM) 71.4 in Monroe County.
NE 10 Avenue Detour Begins March 1 2021
Feb 26, 2021
Beginning Monday, March 1, NE 10 Avenue will be closed daily from 9 a.m. to 4 p.m. between NE 124 Street and NE 126 Street for drainage work. This work is scheduled through Thursday, March 4. A detour will be established for motorists who wish to continue north and south along NE 10 Avenue. Eastbound and westbound lanes along NE 125 Street will remain open.
Read More