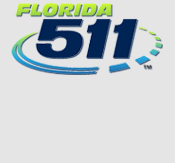 Welcome
The FDOT District Six Construction Department manages and oversees dozens of state road and bridge construction projects on the state highway system within Miami-Dade and Monroe counties. These projects range from minor intersection upgrades that will enhance traffic flow, to major multi-million dollar programs such as the State Road (SR) 826/ Palmetto Expressway Expansion Program and the Miami Intermodal Center (MIC), which offer significant benefits to the movement of people and goods in our district.
Our customers – the users of our facilities – are our number one priority. We are committed to delivering quality projects that are completed on schedule and within budget while striving to minimize construction-related impacts to residents, businesses and visitors.
News
POSTPONED: Full Closure and Traffic Shift on Eastbound SR 836
Jun 04, 2020
The eastboundSR 836 full closure at NW 17 Avenue originally scheduled for tonight, Thursday, June 4, has been postponed due to weather. The closure is now scheduled for Thursday, June 11 between the hours of 10 p.m. and 5:30 a.m
Full Closure and Traffic Shift on Eastbound SR 836
Jun 04, 2020
On Thursday, June 4, all eastbound SR 836 lanes will be closed at NW 17 Avenue between the hours of 10 p.m. and 5:30 a.m. to allow the contractor to remove an overhead sign structure. The closure will also allow the contractor to shift a merge lane west of the NW 17 Avenue toll gantry from the left side of the roadway to the right side. The NW 27 Avenue ramp to westbound SR 836 will also be closed during this time frame.
SR 25/NW 36 Street Railroad Crossing Closed June 5, 2020
Jun 01, 2020
The South Florida Regional Transportation Authority (SFRTA), in coordination with the Florida Department of Transportation (FDOT), will close the SR 25/NW 36 Street Railroad Crossing located just east of NW North River Drive from 8 p.m., Friday, June 5, until noon, Saturday, June 6, while workers install a railroad signal in this location.
Traffic Shift at Golden Glades Multimodal Transportation Facility (GGMTF) Begins Tonight
Jun 01, 2020
Beginning tonight Monday, June 1 at 9 p.m., the contractor will implement a traffic shift along SR 9 within the Green parking lot of the GGMTF. Travel lanes will be shifted while the contractor performs drainage and infrastructure work within the Green lot. Parking will remain available in the Blue and East parking lots.
Read More