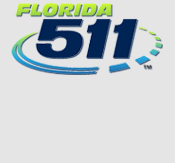 Welcome
The FDOT District Six Construction Department manages and oversees dozens of state road and bridge construction projects on the state highway system within Miami-Dade and Monroe counties. These projects range from minor intersection upgrades that will enhance traffic flow, to major multi-million dollar programs such as the State Road (SR) 826/ Palmetto Expressway Expansion Program and the Miami Intermodal Center (MIC), which offer significant benefits to the movement of people and goods in our district.
Our customers – the users of our facilities – are our number one priority. We are committed to delivering quality projects that are completed on schedule and within budget while striving to minimize construction-related impacts to residents, businesses and visitors.
News
New Southbound NW 17 Avenue Ramp to Westbound SR 836 Opening Saturday, November 21
Nov 18, 2020
On Saturday, November 21, the new southbound NW 17 Avenue ramp to westbound SR 836 will be opened to traffic. Southbound drivers on NW 17 Avenue wanting to go west on SR 836 will need to stay on the right side of the roadway to access the new ramp after NW South River Drive.
State Road (SR) 924/NW 119 Street Landscape Project Begins November 24
Nov 18, 2020
The Florida Department of Transportation (FDOT) will begin a landscape project the week of November 24, 2020. The project limits extend along SR 924/NW 119 Street from I-95 to SR 909/West Dixie Highway, and will cost an estimated $144,698.
Nighttime Waterway Restrictions along Miami River Begin November 22
Nov 18, 2020
Beginning on Sunday night, November 22, waterway restrictions are scheduled to occur along the Miami River. The contractor will be performing electrical and mechanical repairs on the northbound and southbound bridges at SR 9/NW 27 Avenue (bridge numbers 870731, 870763). The work will be performed on the bridge from 8 p.m. to 4 a.m. leaving one leaf down with a 35-foot-wide section of waterway open to vessels. The work is scheduled for three consecutive nights on four different occasions.
State Road (SR) 994/Quail Roost Drive Paving Begins November 16
Nov 13, 2020
Beginning Monday, November 16 through Tuesday, November 17, 2020, between the hours of 9 p.m. and 6 a.m., the Florida Department of Transportation (FDOT) will close travel lanes to repave SR 994/Quail Roost Drive at the intersection of SW 200 Street.
Read More