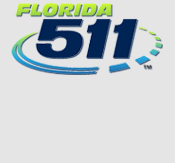 Welcome
The FDOT District Six Construction Department manages and oversees dozens of state road and bridge construction projects on the state highway system within Miami-Dade and Monroe counties. These projects range from minor intersection upgrades that will enhance traffic flow, to major multi-million dollar programs which offer significant benefits to the movement of people and goods in our district.
Our customers – the users of our facilities – are our number one priority. We are committed to delivering quality projects that are completed on schedule and within budget while striving to minimize construction-related impacts to residents, businesses and visitors.
News
FDOT Community Traffic Safety Teams to Conduct Traffic Safety Operation and Press Conference
Nov 18, 2021
The Florida Department of Transportation (FDOT) District Six and various local law enforcement agencies will conduct a multi-agency traffic safety enforcement and educational detail along State Road (SR) 5/US 1 from SR 953/SW 42 Avenue/Le Jeune Road to SW 184 Street from 9 p.m. to 2 a.m., Friday, November 19, 2021
Closures on I-95, I-395, SR 836 and Adjacent Ramps
Nov 12, 2021
The following closures on I-95, I-395, SR 836, adjacent ramps and local roads will be scheduled as noted below:
State Road (SR) 5/US 1/Overseas Highway Lane Closures Begin November 11
Nov 10, 2021
Beginning Thursday, November 11 through Friday, November 12, 2021, the inside travel lanes along SR 5/US 1/Overseas Highway at Burton Drive will be closed in both directions, between the hours of 10 p.m. and 5 a.m., to pave the median.
Upcoming Rail Crossing Closure at NW 22 Street
Nov 09, 2021
The South Florida Regional Transportation Authority (SFRTA) in coordination with the Florida Department of Transportation (FDOT), will close NW 22 Street from NW 7 Avenue to NW 8 Avenue in the City of Miami from 6 a.m., Sunday, November 14 through 4 a.m., Thursday, November 18, 2021.
Read More