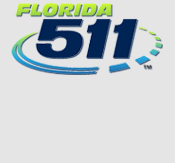 Welcome
The FDOT District Six Construction Department manages and oversees dozens of state road and bridge construction projects on the state highway system within Miami-Dade and Monroe counties. These projects range from minor intersection upgrades that will enhance traffic flow, to major multi-million dollar programs such as the State Road (SR) 826/ Palmetto Expressway Expansion Program and the Miami Intermodal Center (MIC), which offer significant benefits to the movement of people and goods in our district.
Our customers – the users of our facilities – are our number one priority. We are committed to delivering quality projects that are completed on schedule and within budget while striving to minimize construction-related impacts to residents, businesses and visitors.
News
Lane Closures for Arterial Dynamic Message Sign (ADMS) Replacement
Nov 12, 2019
The following closure will be scheduled as noted below to allow the contractor to replace an existing ADMS adjacent to the roadway:
UPDATED SCHEDULE: Traffic Shift on Eastbound I-395 and I-95 Ramps to Eastbound I-395
Nov 12, 2019
A new traffic pattern will be implemented on eastbound I-395 and for I-95 traffic heading eastbound on I-395 as noted below:
FDOT Community Traffic Safety Teams to Conduct Traffic Safety Operation Thursday, November 14, 2019, from 7 a.m. to 12 p.m. at various locations within the City of Miami Beach municipal limits
Nov 12, 2019
The Florida Department of Transportation (FDOT) District Six, in partnership with the Miami Beach Police Department and various local law enforcement agencies, will conduct a multi-agency traffic safety enforcement and educational detail in support of FDOT's on-going Put it Down – Distracted Driving Awareness Campaign and Alert Today, Alive Tomorrow bicycle/pedestrian safety Campaign.
Brickell Avenue Bridge Project Postponed to February 2020 State Road (SR) 90/US 41/Brickell Avenue Bridge over the Miami River
Nov 07, 2019
The Florida Department of Transportation, in coordination with the City of Miami, has postponed the start date of the Brickell Avenue Bridge Rehabilitation Project until February 2020 in order to minimize potential impacts during the upcoming Super Bowl and other major events in the area.
Read More