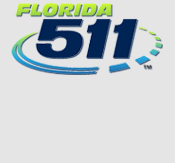 Welcome
The FDOT District Six Construction Department manages and oversees dozens of state road and bridge construction projects on the state highway system within Miami-Dade and Monroe counties. These projects range from minor intersection upgrades that will enhance traffic flow, to major multi-million dollar programs such as the State Road (SR) 826/ Palmetto Expressway Expansion Program and the Miami Intermodal Center (MIC), which offer significant benefits to the movement of people and goods in our district.
Our customers – the users of our facilities – are our number one priority. We are committed to delivering quality projects that are completed on schedule and within budget while striving to minimize construction-related impacts to residents, businesses and visitors.
News
Full Closure of Southbound I-95 at State Road (SR) 836/I-395 Begins August 12
Aug 11, 2020
All southbound I-95 lanes will be closed nightly at SR 836/I-395 from Wednesday, August 12 through Saturday, August 15 between the hours of 9:30p.m. and 5:30 a.m. to allow the contractor to safely replace concrete pavement. The southbound I-95 ramp to eastbound I-395 will also be closed during this time frame.
Turn Lane on Westbound State Road (SR) 90/SW 8 Street to Close August 10
Aug 10, 2020
Beginning Monday, August 10, through Friday, August 21, the Florida Department of Transportation (FDOT) will close the westbound left turn lane from SR 90/SW 8 Street at the intersection of SW 157 Avenue to build a new traffic separator.
Nighttime Lane Closures on State Road (SR) 826/Palmetto Expressway Begin August 10
Aug 07, 2020
Beginning Monday, August 10 through Thursday, August 13, 2020, between the hours of 9 p.m. and 5:30 a.m., the Florida Department of Transportation (FDOT) will close travel lanes along eastbound and westbound SR 826/Palmetto Expressway at the Golden Glades Interchange (GGI), to repave the road. Throughout this operation, the posted speed limit will be reduced from 45 mph to 25 mph.
New Seven Mile Bridge Temporary Nighttime Closure to Occur on August 12
Aug 07, 2020
The New Seven Mile Bridge, located over Moser Channel between Mile Marker (MM) 40 and MM 46.8 in Monroe County, will be closed temporarily on Wednesday night, August 12, between 11:45 p.m. and 2 a.m., to complete repairs safely as part of the ongoing bridge rehabilitation project.
Read More