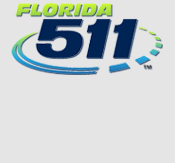 Welcome
The Venetian Causeway bridges were originally built in 1926 and have been designated as historic landmarks by the City of Miami and City of Miami Beach; they are also listed on the National Register of Historic Places (NRHP). The project will take this historic designation into consideration and ensure that any decisions on improvements are coordinated through the county and a task force of representatives that reflect the local, state and federal interests of historic preservation. Given the historic character of the bridge, rehabilitation options will be explored as part of the potential alternatives during the Project Development and Environment (PD&E) Study.
The causeway bridges are mainly short span reinforced concrete arch beam bridges. Each bridge section consists of two 12' travel lanes with 4' bike lanes and 4' sidewalks on each side. In 1995, the bridges underwent a major rehabilitation consisting of repairs to the superstructure arch beams and full replacement of all sidewalks and railings. The western bascule drawbridge and its spans 17 through 41 were also replaced. Presently, the bridges exhibit severe deterioration because of their proximity to the very aggressive marine environment.
The PD&E study will study the possible replacement or rehabilitation of the functionally obsolete structures that are rapidly deteriorating. This will reduce maintenance costs that are projected to continue increasing if no corrective action occurs. Pedestrian facilities will also be studied for opportunities to enhance safety and connectivity.
There are sidewalks and bicycle lanes on both sides of the Venetian Causeway along the entire corridor. Both the City of Miami and City of Miami Beach Bicycle Master Plans identify Venetian Causeway as a significant bicycle corridor. Pedestrian and bicycle mobility is anticipated to be improved as a result of this study.
PAST EVENTS:
Project At-A-Glance