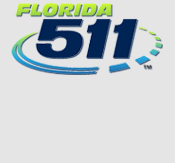 Welcome
The Florida Department of Transportation (FDOT) is studying the implementation of rapid transit along State Road (SR) 94/Kendall Drive/SW 88 Street from SR 997/Krome Avenue/SW 177 Avenue to the Dadeland North Metrorail Station. This corridor is part of the Strategic Miami Area Rapid Transit, or SMART Plan, which identifies the development of six rapid transit corridors that directly support the mobility of our future population and employment growth. The five other SMART Plan rapid transit corridors include the Beach Corridor, East-West Corridor, North Corridor, Northeast Corridor, and South Dade Transitway. Study activities will be performed in the context of the Kendall Drive corridor, while coordinating with the overall multi-corridor Smart Plan.
This Study is focusing on improving Kendall Drive through the implementation of a cost-effective, high-ridership, new premium transit service with supporting pedestrian and bicycle facilities. Premium transit modes to be evaluated include Bus Rapid Transit (BRT), Light Rail Transit (LRT), Heavy Rail Transit (HRT), and Metrorail at-grade (powered by overhead lines), on exclusive lanes.
Click below to view the SMART Plan Video
The environmental review, consultation, and other actions required by applicable federal environmental laws for this project are being, or have been, carried-out by FDOT pursuant to 23 U.S.C. § 327 and a Memorandum of Understanding dated December 14, 2016, and executed by FHWA and FDOT.
Public participation is solicited without regard to race, color, national origin, age, sex, religion, disability, or family status. Persons who require special accommodations under the Americans with Disabilities Act or persons who require translations services (free of charge) should contact Hong Benitez, P.E. at (305) 470-5741 or via email at hong.benitez@dot.state.fl.us at least seven days prior to the workshop.
Project At-A-Glance
Start Date
July 2016

Est. Completion date
February 2019

Construction Cost
$TBD

Lengths and Limits
State Road (SR) 94/SW 88 Street/Kendall Drive from SR 997/Krome Avenue/SW 177 Avenue to Dadeland North Metrorail Station

Project Manager
Joan Shen, Ph.D., P.E., PTOE

Florida Department of Transportation

Consultant Project Manager
Carl Filer, P.E.

Jacobs




Community Outreach Specialist
Jeannette Lazo

Infinite Source Communications Group

(305) 573-0089