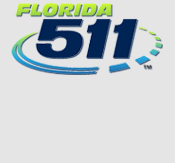 Welcome
FDOT is studying the implementation of Premium Transit along SR 968/Flagler Street. This study will focus on providing multimodal street improvements and Premium Transit service, but will also include other roadways and expressways connecting to SR 968/Flagler Street for accommodating potential branched transit routes that will be part of the proposed Premium Transit service. Premium Transit modes to be evaluated include Bus Rapid Transit (BRT) on exclusive or reversible lanes.
Implementation of Premium Transit service and infrastructure will be studied along SR 968/Flagler Street and SW 1st Street from NW 107th Avenue to SR5/US 1/Biscayne Boulevard and to the proposed Downtown Miami Intermodal Terminal (at the Miami-Dade Government Center at approximately NW 2nd Avenue).
Additionally, this project will study Premium Transit service and infrastructure implementation along the following corridors:
SR 985/NW/SW 107th Avenue from SR 90/SW 8th Street to NW 12th Street
SR 90/SW 8

th

Street from the proposed NW 147th Avenue Park-and-Ride facility/transit terminal (

Tamiami

Station) to SR 985/NW 107th Avenue
NW 12th Street from NW 107th Avenue to approximately NW 122nd Avenue, at the proposed Dolphin Transit Station
Click below to view the SMART Plan Video
Project At-A-Glance
Start Date
May 2016

Est. Completion date
May 2018

Construction Cost
$

Lengths and Limits
from SR 821/HEFT to SR 5/US 1/Biscayne Boulevard

FDOT Project Manager
Teresita Alvarez, P.E.

Consultant Project Manager
Marie-Elsie Dowell, P.E.

Parsons Brinckerhoff

Public Information Specialist
Alexandra Medina

Media Relations Group

O: (786) 607-3002