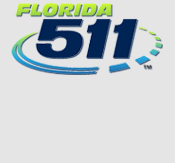 Welcome
In 2016, the SR 9/SR 817/NW 27 Avenue Corridor (referred to as the NW 27 Avenue Corridor) was identified by the Strategic Miami Area Rapid Transit (SMART) Plan to be prioritized for premium transit services. The SMART Plan was formulated by the Miami-Dade County Department of Transportation and Public Works (DTPW) that seeks to improve mobility within Miami-Dade County. The plan calls for the implementation of six (6) priority rapid transit corridors as well as eight (8) corresponding express bus routes on corridors of regional significance.
The SMART Plan was adopted by the Miami-Dade Metropolitan Planning Organization (MPO) Governing Board in April 2016, which formally set the plan into action. FDOT has initiated Project Development and Environmental (PD & E) studies on the NW 27 Avenue corridor, referred to as the North Corridor in the SMART Plan.
This study will focus on the implementation of an exclusive premium transit running way and infrastructure on NW 27 Avenue. The study will include transit stations/stops located along NW 27 Avenue near major intersections with the study limits. Additionally, the study will also include public and/or private facilities located adjacent to or off-corridor where potential park-and-ride and/or transit terminals (including the Miami-Dade College North Campus) will be considered.
Click below to view the SMART Plan Video
Project At-A-Glance
Start Date
June 2016

Est. Completion date
June 2018

Lengths and Limits
NW 27 Avenue from NW 215 Street to NW 38 Street; SR 112 from the Miami Intermodal Center to NW 27 Avenue

FDOT Project Manager
Joan Shen


Consultant Project Engineer
John Lafferty

Parsons Brinckerhoff

Public Information Specialist
Ann Pope

Ann Pope Consulting

(305) 321-6011