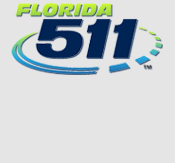 Welcome
Project Overview
The Florida Department of Transportation is studying the implementation of rapid transit service and infrastructure along the NW 27 Avenue Corridor extending from NW 215 Street to approximately NW 38 Street along NW 27 Avenue and from the Miami Intermodal Center (MIC) at Miami International Airport (MIA) to NW 27 Avenue via State Road (SR) 112. Refer to the project map below.
Purpose & Need
The study will focus on providing transit stations/stops located along the various transit running ways within the study limits. Rapid transit modes such as Bus Rapid Transit (BRT) and rail will be evaluated within the NW 27 Avenue Corridor that is to be part of an overall interconnected premium transit network
Click here to view the SMART Plan Video
Public Involvement
A comprehensive public involvement program is being conducted as part of this study. The program consists of formal and informal meetings with the general public, governmental agencies, elected officials, municipal staff, local transportation providers and other interested parties. As a member of this community, your involvement is vital.

Public participation is solicited without regard to race, color, national origin, age, sex, religion,disability, or family status. Persons who require special accomodations under the Americans with Disabilities Act or persons who require translations services (free of charge)should contact Hong Benitez, P.E., at (305) 470-5741 or via email at hong.benitez@dot.state.fl.us at least seven days prior to the workshop.
Project At-A-Glance
Start Date
June 2016

Est. Completion date
June 2020

Lengths and Limits
NW 27 Avenue from NW 215 Street to NW 38 Street; SR 112 from the Miami Intermodal Center to NW 27 Avenue

FDOT Project Manager
Nilia Cartaya

Florida Department of Transportation

(305) 640-7557

Consultant Project Engineer
Marie-Elsie Dowell. P.E.

WSP




Public Information Specialist
Ann Pope

Ann Pope Consulting

(305) 321-6011