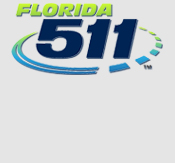 Welcome
Project Overview
In 2016, the Florida Department of Transportation (FDOT) initiated a corridor study along SR 5/US 1/Dixie Highway from SR 922/SW 152 Street/Coral Reef Drive to I-95, in Miami-Dade County. Several months into the study, the southern study limit changed to SR 94/SW 88 Street/Kendall Drive to align with the Miami-Dade County Transportation Planning Organization's (TPO) ongoiing Strategic Miami Area Rapid Transit Plan (SMART) efforts. The FDOT corridor study includes existing conditions analyses that identified recurring congestion locations and evaluated multimodal transportation improvement needs based on future travel demand.
A number of ongoing assessments, including the Underline Study and the South Dade Transitway Study, have been conducted on the corridor with the aim to meet the needs of local neighborhoods, business centers, and transportation options. The US 1 Corridor Study aims to unify these efforts, taking into consideration prior recommendations and current conditions to present recommended improvements that address the needs of all users. As a final product, the study will identify conceptual improvements that address transportation needs along the SR 5/US 1 corridor.
The US 1 Corridor
SR 5/US 1 is an important north-south corridor in Miami-Dade County, linking residential communities to Miami's urban core. The study corridor includes the City of Miami, Village of Pinecrest, CIty of South Miami, and the City of Coral Gables. South of the study limits, it serves the residents of Cutler Bay, providing a connection to employment centers within Miami's Central Business District as well as to I-95, Palmetto Bay, Homestead, Florida City, and unincorporated areas of Miami-Dade County. The existing level of congestion along the corridor has significant impacts to commuting travel times, the environment, and overall quality of life. Dense development patterns and the adjacent transit facilities eliminate the possibility of significant widening along the corridor to increase capacity due to the lack of available right-of-way. Therefore, improvements that are identified will focus on maximizing multimodal options that have minimal right-of-way impacts.
Project At-A-Glance
Start Date
August 2016

Est. Completion date
March 2019

Cost
$N/A

Lengths and Limits
State Road (SR) 5/US 1/Dixie Highway from SR 94/SW 88 Street/Kendall Drive to SR 9/I-95

FDOT Project Manager
Shereen Yee Fong

O: (305) 470-5393

Consultant Project Manager
Jessica Josselyn

Kittelson & Associates, Inc.

O: 954-828-1730

Email: jjosselyn@kittelson.com


Community Outreach Specialist
Monica Diaz

Infinite Source Communications Group

O: 305-573-0089

Email: monica@iscprgroup.com