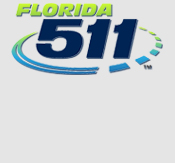 Welcome
PROJECT OVERVIEW
The Florida Department of Transportation (FDOT), District Six, is conducting a re-evaluation to update the previous planning and PD&E studies in order to advance the proposed transportation improvements in the Miami Gardens Drive corridor. These proposed improvements will help meet the anticipated travel demand and improve safety, connectivity, mobility and multimodal use for local and regional stakeholders.
PROJECT DETAILS
The focus of this re-evaluation includes the following roadway improvements:
Widening and reconstruction of Miami Gardens Drive to six lanes with a bicycle lane in each direction.
Access management modifications to median openings to improve traffic safety and operations.
Noise abatement evaluation.
PUBLIC INVOLVEMENT:
The Florida Department of Transportation (FDOT) District Six conducted a public hearing for the above referenced project from 6:00 p.m. to 8:00 p.m. on Thursday, December 12, 2019 at the Country Club of Miami, Gleason Room, 6801 NW 186th St, Miami, FL 33015. The public hearing began as an open house at 6:00 p.m., with a formal presentation at 6:30 p.m. Graphic displays were shown and FDOT representatives were available to discuss the project and answer questions. A Public Information Meeting was held on Tuesday, December 4, 2018 at the Dade Christian School. You can view the meeting materials on the documents and publications page.
Project At-A-Glance
Start Date
May 2018

Est. Completion date
March 2020

Cost
$TBD

Lengths and Limits
from east of I-75 to NW 57 Avenue

FDOT Project Manager
Irene I. Varela-Riaz E.I. F.C.C.M.

Phone:305-470-5342

Consultant Project Manager
Jaime Lopez, P.E.

RS&H

Community Outreach Specialist
Paulette Summers

Media Relations Group, LLC

Phone: 786-510-3921