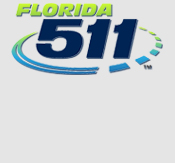 Welcome
The Florida Department of Transportation (FDOT) is developing the design for a roadway improvement project along State Road (SR) 5/US 1/Overseas Highway Frontage Road to Mile Post (MP) 0.000 to MP 0.381, in Monroe County.
WORK TO BE PERFORMED:
Repaving and restriping the roadway
Widening to improve the turning width for trucks entering the Florida Keys Aqueduct Authority Wastewater Plant
Restoring the unpaved shoulders
Repairing front slopes along the north side of the roadway including mangrove restoration
Upgrading all signing and pavement markings
Trimming the mangroves encroaching into the roadway
MAINTENANCE OF TRAFFIC (MOT)
During construction, it will be necessary to temporary close one of the two travel lanes in the daytime. Flaggers will be used to control traffic flow. Access to adjacent properties will be maintained.
Project At-A-Glance
Construction Start Date
December 2022

Construction Cost
$1.2 million

Lengths and Limits
SR 5/US 1/Overseas Highway Frontage Road from Mile Post (MP) 0.000 to MP 0.381

FDOT Project Manager
Jose Barrera, P.E.

Consultant Design Project Engineer
Pablo Bielecki, P.E.

Technika Consulting, Inc.




Community Outreach Specialist
Rodolfo Roman

Infinite Source Communications

O: 305-470-5477
Rodolfo.Roman@dot.state.fl.us