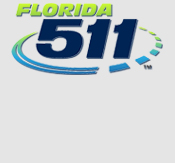 Welcome
PROJECT SUMMARY
The Florida Department of Transportation (FDOT) began a roadway and lighting project the week of September 13, 2021 along SR 994/SW 186 Street/SW 200 Street/Quail Roost Drive in Miami-Dade County.
WORK TO BE PERFORMED
Adding raised median islands with landscape between SW 194 Terrace and SW 193 Street and SW 190 Terrace
Restoring and upgrading signs and pavement markings
Upgrading existing vehicular and pedestrian signals
Reconstructing ramps at existing pedestrian crosswalks
Reconstructing damaged driveways and sidewalks throughout the project limits
Upgrading and/or adding light poles with new Light Emitting Diode (LED) fixture at signalized intersections with pedestrian crossings to increase brightness
Removing and/or replacing existing light poles at select locations
Adding speed warning signs along Quail Roost Drive on the eastbound direction, at SW 125 Avenue; and on the westbound direction, at SW 194 Terrace
Improving drainage at select locations
Relocating wood fence at Quail Roost Park
Replacing bridge railing over the canal
Adjusting the utility manhole and valve covers in the areas of pavement restoration or sidewalk reconstruction
Repaving the road
LANE CLOSURES
Travel lanes and sidewalks may be closed only during nonpeak hours on nonevent days. Nonpeak hours are:
9 a.m. to 3:30 p.m., weekdays and weekends
9 p.m. to 5:30 a.m., Sunday through Thursday nights
11 p.m. to 7 a.m., Friday and Saturday nights
Project At-A-Glance
Start Date
September 2021

Est. Completion
Summer 2022

Construction Cost
$4.1 million

Lengths and Limits
From west of SW 127 Avenue to SR 5/US1/S Dixie Highway

FDOT South Miami-Dade & Monroe Counties Resident Engineer
Andres Berisiartu, P.E.

FDOT Project Manager
Jonathan Fundora, P.E.

FDOT Project Administrator
Jean Boursiquot

Contractor
Halley Engineering Contractors, Inc.

Public Information
Jeanette Gorgas
Media Relations Group, Inc.


O: (305) 254-8598

C: (786) 239-8862