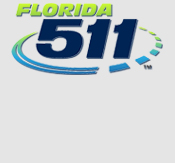 Welcome
PROJECT COMPLETED ON JANUARY 15, 2021
The Florida Department of Transportation (FDOT) completed construction of a roadway improvement project along SR 997/Krome Avenue from SW 312 Street to SW 232 Street in Miami-Dade County.
WORK TO BE PERFORMED
SR 997/Krome Avenue from SW 296 Street to SW 232 Street:
Rebuilding and widening Krome Avenue from a two-lane roadway to a four-lane roadway divided by a grassed median
Installing a drainage system and two new bridges
Providing lighting along the length of the project
Installing guardrail in the median
Providing access management and improving traffic operations throughout the corridor
Installing a new signalized intersection at SW 272 Street
Along SR 997/Krome Avenue from SW 312 Street/Campbell Drive to SW 296 Street:
Repaving and restriping the roadway
Removing parking and bicycle lanes
Widening the roadway from SW 300 Street (NE 19 Street) to SW 296 Street to continue through lane
Improving drainage system
Enhancing existing traffic and pedestrian signals to current standards
Upgrading signage and pavement markings
LANE CLOSURE AND DETOUR INFORMATION
To do this work safely, one half of the road will be under construction at a time. Access to properties will be maintained unless coordinated in advance. Work and lane closures will occur during non-peak hours on non-event days, nights and weekends from:
9 a.m. to 3:30 p.m., weekdays and weekends
9 p.m. to 5:30 a.m., Sunday through Thursday
11 p.m. to 7 a.m., Friday and Saturday
PROJECT UPDATE VIDEO
MARCH 2020 PROJECT UPDATE VIDEO
AUGUST 2020 PROJECT UPDATE VIDEO
KROME AVENUE TRAFFIC SHIFT ON FRIDAY, SEPTEMBER 11, 2020 VIDEO
Project At-A-Glance
Start Date
January 2020

Est. Completion
Early 2021

Construction Cost
$32.7 million

Lengths and Limits
State Road (SR) 997/Krome Avenue from SW 232 Street to SW 312 Street

FDOT South Miami-Dade Resident Engineer
Andres Berisiartu, P.E.

FDOT Construction Project Manager
Jonathan Fundora, P.E.

Construction Consulting Engineering and Inspection (CCEI) Senior Project Engineer
Felipe Gonzalez, P.E.
RK&K


Contractor
Halley Engineering Contractors, Inc.

Community Outreach Specialist
Heather M. Leslie

HML Public Outreach
Heather@HMLPublicOutreach.com
(305) 905-5876