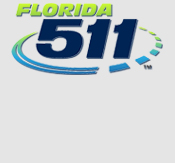 Welcome
PROJECT COMPLETED MARCH 2020
The Florida Department of Transportation (FDOT) has begun a roadway project on State Road (SR) 997/Krome Avenue from SW 232 Street to SW 136 Street in Miami-Dade County.
WORK TO BE PERFORMED
Rebuilding and widening Krome Avenue from a two-lane roadway to a four-lane roadway divided by a 40-foot grassed median
Constructing a new bridge over the C-102 Canal
Installing a drainage system
Installing lighting along the length of the project
Installing guardrail in the median along the length of the project
Upgrading traffic signals at SW 232 Street, SW 216 Street, SW 200 Street, SW 192 Street and SW 184 Street
Providing adequate access management and improving traffic operations throughout the corridor
Constructing a new multi-use trail for walking and biking
LANE CLOSURE AND DETOUR INFORMATION
To complete this work safely, it will be necessary to close travel lanes at times. Lane closures are scheduled to occur as follows:
9 a.m. to 3:30 p.m., weekdays and weekends
9 p.m. to 5:30 a.m., Sunday through Thursday
11 p.m. to 7 a.m., Friday and Saturday
Lane closure and project information will be posted weekly on the department's website, www.fdotmiamidade.com.

Project At-A-Glance
Start Date
January 2019

Est. Completion
Spring 2020

Construction Cost
$37.8 million

Lengths and Limits
State Road (SR) 997/Krome Avenue from SW 136 Street to SW 232 Street

FDOT South Miami-Dade Resident Engineer
Andres Berisiartu, P.E.

FDOT Project Manager
Jonathan Fundora, P.E.

Construction Consulting Engineering and Inspection (CCEI) Project Administrator
Victor Ortiz, P.E.
The Corradino Group


Contractor
Halley Engineering Contractors, Inc.

Community Outreach Specialist
Heather M. Leslie

HML Public Outreach
Heather@HMLPublicOutreach.com
(305) 905-5876