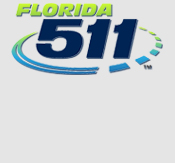 Welcome
PROJECT COMPLETED IN AUGUST 2016
The Florida Department of Transportation (FDOT) has begun a roadway construction project on SR 997/Krome Avenue from MP 5.122 to MP 8.151, located between SR 90/US 41/TamiamiTrail and SR 25/Okeechobee Road in Miami-Dade County.
WORK TO BE PERFORMED
Widening the road from two lanes to four lanes
Reconstructing roadway and shoulders
Installing a 40-foot median
Installing guardrail
Installing new drainage system
Installing new lighting
Installing plastic poles throughout the corridor between northbound and southbound travel lanes to increase awareness and discourage passing
TRAFFIC FLOW & LANE CLOSURES
To do this work safely, it will be necessary to close travel lanes at times. Work and lane closures will occur during non-peak hours on non-event days, nights and weekends from:
9 a.m. to 3:30 p.m., weekdays and weekends
9 p.m. to 5:30 a.m., Sunday through Thursday
11 p.m. to 7 a.m., Friday and Saturday
Project At-A-Glance
Start Date
July 2015

Est. Completion
Summer 2016

Construction Cost
$19 million

Lengths and Limits
State Road (SR) 977/Krome Avenue from MP 5.122 to MP 8.151

FDOT South Miami-Dade Resident Engineer
Claudio Diaferia, P.E.

FDOT Project Manager
Hector Fung, P.E.

Construction Consulting Engineering and Inspection (CCEI) Senior Project Engineer
Enrique Tamayo, P.E.
RK&K Engineers


Contractor
Halley Engineering

Community Outreach Specialist
Heather M. Leslie
HML Public Outreach


C: (305) 905-5876