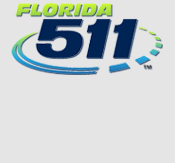 Welcome
The Florida Department of Transportation will conduct a Project Development & Environmental Study (PD&E) to evaluate a potential grade separation at SR 90/SW 8 Street and SR 973/SW 87 Avenue. The purpose of the project is to improve overall traffic operations at the existing at-grade intersection of SR 90/SW 8 Street and SR 973/SW 87 Avenue in order to alleviate congestion and achieve acceptable Levels of Service (LOS) in the existing and future condition. Without the proper improvements, the intersection will continue to experience high levels of delay and operate below acceptable LOS standards.
The intersection enhancement is also intended to:
Improve safety by reducing conflicts
Enhance regional mobility and connectivity
Improve freight mobility and access
Enhance emergency evacuation and response times
Project At-A-Glance
Start Date
January 2015

Est. Completion date
January 2017

Lengths and Limits
State Road (SR) 90/SW 8 Street from SW 82 Avenue to SW 92 Avenue

Project Manager
Maria Perdomo, P.E.

Florida Department of Transportation

Consultant Project Engineer
William "Bill" Evans, P.E., AICP

Stanley Consultants, Inc.

Public Information Specialist
Margarita R. Delgado

MRD Consulting, Inc.

Office: 305-774-7110
Mobile: (305) 336-6267 (Margarita R. Delgado)
margarita@mrd-consulting.com