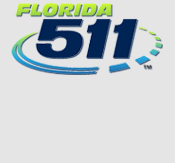 Welcome
The Florida Department of Transportation (FDOT) is conducting a feasibility study to replace the existing Snake Creek Bascule (drawspan) Bridge with a fixed-span bridge on SR5/US1/OverseasHighway between MM 84 and MM 87. An evaluation of the congestion at the bridge is underway and will provide recommendations for future project development studies.
STUDY OBJECTIVES:
Evaluating existing bridge conditions
Evaluating future transportation conditions
Developing conceptual design plans for replacing the current bridge with a fixed span bridge
Please click on the Documents and Publications section to view graphic displays.
Project At-A-Glance
Start Date
December 2017

Est. Completion date
July 2019

Cost
$200,000

Lengths and Limits
State Road (SR) 5/US 1/Overseas Highway from Mile Marker (MM) 84

FDOT Project Manager
Hong Benitez, P.E.

Consultant Project Engineer
Lance Decuir, PE, AICP

Jacobs

Community Outreach Specialist
Richard Denis

Infinite Source Communications

O: 305-573-0089

Richard@iscprgroup.com