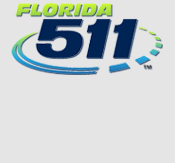 Welcome
The SR 25/US 27/Okeechobee Road Project Development and Environment (PD&E) Study has been evaluating preliminary engineering and environmentally feasible alternatives to provide overall traffic operation improvements along the study corridor. Alternatives being evaluated include the provision of intersection improvements, frontage road enhancements, roadway improvements and improvements at canal crossings. The study is also evaluating grade separation options that would elevate Okeechobee Road over key intersections such as NW 138 Street, NW116th Way/Hialeah Gardens Boulevard and NW 103rd Street.
The need for improvements results from a combination of traffic operational deficiencies and safety concerns associated with existing geometric and design deficiencies at signalized intersections and at the bridge crossings over the Miami Canal, access issues, future traffic demand, and continuity. SR 25/US 27/Okeechobee Road serves as part of the Strategic Intermodal System (SIS), which is a statewide network of high-priority transportation facilities, including the state's largest and most significant commercial service airports, spaceport, deepwater seaports, freight rail terminals, passenger rail and intercity bus terminals, rail corridors, waterways and highways. Okeechobee Road is identified as a major truck route and is vital to the movement of freight.
Running parallel to a spur of the Florida East Coast Railway, Okeechobee Road serves an important role in moving goods between The Town of Medley (an important origin and destination for regional freight activity), consumers, and other freight infrastructures within the county and beyond, including Miami International Airport (MIA) and the Port of Miami. This facility is also designated as a primary evacuation route for Miami-Dade County as this facility provides connections to other major principal arterials such as SR 997/Krome Avenue, I-75, SR 821/Homestead Extension of Florida's Turnpike (HEFT), SR 826/Palmetto Expressway and I-95 via SR 112/Airport Expressway.
The approach to this project will be to thoroughly assess the safety, mobility and community needs of the corridor, develop alternatives to address those needs, and evaluate them according to regulatory agency requirements and community values. Alternatives evaluated can be seen under "Documents and Publications."
PUBLIC HEARING
Thursday, March 17, 2016
6 p.m.
Westland Gardens Park
13501 NW 107 Avenue
Hialeah Gardens, FL 33018
The hearing will begin as an open house at 6:00 p.m., with a formal presentation at 6:30 p.m., followed by a public comment period.
Project At-A-Glance
Start Date
May 2012

Est. Completion date
July 2016

Lengths and Limits
SR 25/US 27/Okeechobee Road from SR 997/Krome Avenue to NW 79 Avenue

Project Manager
Bao-Ying Wang, P.E.

Florida Department of Transportation

305-470-5211

Public Information Specialist
Alexandra Medina

Media Relations Group, LLC

(786) 607-3002