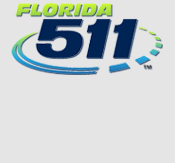 Welcome
The project will identify interim improvements for the GGI and evaluate connecting a potential managed lanes system for SR 826/Palmetto Expressway to the existing 95 Express managed lanes system. These improvements are in support of a separate and adjacent SR 826 PD&E Study, from I-75 to Golden Glades Interchange, an Ultimate Master Plan to be established for this interchange.
The managed lanes along SR 826 (Palmetto Expressway) are currently being evaluated under a separate and adjacent PD&E Study (FPID: 418423-1-22-01, ETDM# 11241). The Ultimate Master Plan concepts developed will be utilized to support the managed lanes concepts being developed under the SR 826 (Palmetto Expressway) mainline PD&E Study.
The study will investigate the technical and economic feasibility of alternatives to reconstruct and upgrade the roadway within the existing right of way, to the maximum extent practicable, and will evaluate the impact of the project upon the surrounding environment.
Public Hearing
---
A Public Hearing was held on Thursday, March 27, 2014, from 6:00 p.m. to 8:00 p.m., at the Betty T. Ferguson Recreational Complex, located at 3000 NW 199th Street, Miami Gardens, FL 33056. The Public Hearing began as an open house and continued with a formal presentation, followed by a public comment period.
Public participation at this hearing was encouraged and solicited without regard to race, color, religion, sex, age, national origin, disability or family status.
Project At-A-Glance
Start Date
May 2011

Est. Completion date
June 2014

Construction Cost
$

Lengths and Limits
From SR 826/Palmetto Expressway Eastbound to I-95 Northbound

FDOT Project Manager:
Dat Huynh, P.E.

dat.huyhn@dot.state.fl.us
(305) 470-5217