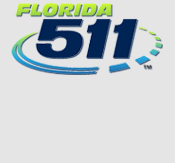 Welcome
The Florida Department of Transportation (FDOT) District Six is developing the design for an intersection safety enhancement and drainage improvement project at State Road (SR) 985/SW 107 Avenue at SR 94/SW 88 Street/Kendall Drive, in Miami-Dade County.
WORK TO BE PERFORMED:
Safety:
Installing an additional left turn lane along southbound SR 985/SW 107 Avenue, as well as extending the eastbound, westbound and northbound left turn lanes at the intersection
Increasing pedestrian signal timing at the intersection
Upgrading

signalization

in the intersection
Updating roadway signage and pedestrian ramps to current standards
Upgrading overhead signal heads in the eastbound and westbound directions
Trimming existing landscape at the intersection
Relocating the existing bus stop located south of the intersection on the eastside of the roadway

Repaving

and

restriping

the roadway
Drainage:
Upgrading drainage system along SR 985/SW 107 Avenue
MAINTENANCE OF TRAFFIC (MOT):
Temporary lane closures during non-peak hours will have minimal effects on traffic. Construction work will occur at night in the commercial area to minimize disruption during business hours. Access to business will be maintained at all times.

Project At-A-Glance
Construction Start Date
January 2018

Construction Cost
$2.3 million

Lengths and Limits
SR 985/SW 107 Avenue at SR 94/SW 88 Street/Kendall Drive

FDOT Project Manager
Luis Tejada, P.E.

Consultant Design Project Engineer
Michel Rodriguez

AES Engineering

Community Outreach Specialist
Rodolfo Roman

Infinite Source Communications

O: 305-470-5477