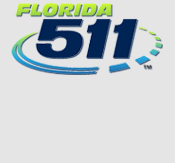 Welcome
The Florida Department of Transportation (FDOT) is developing the design for a roadway safety project along State Road (SR) 973/SW 87 Avenue from SW 27 Street to SW 20 Terrace, in Miami-Dade County.
WORK TO BE PERFORMED:
Adding a raised island at SW 21 Terrace to restrict eastbound and westbound left-turn and through movements
Providing a raised island at SW 20 Terrace to restrict northbound and southbound left-turn movements and through movements
Installing new traffic signal structures at SW 24 Street/Coral Way
Extending the southbound and eastbound left-turn lanes at SW 24 Street/Coral Way
Providing high emphasis crosswalks at SW 24 Street
Adding pedestrian countdowns and warning signs at SW 24 Street
Enhancing traffic signage
MAINTENANCE OF TRAFFIC (MOT):
Temporary lane closures will be during non-peak hours and will have minimum impacts on traffic. Access to all businesses will be maintained during construction. Pedestrian facilities will be temporarily closed while being repaired.
Project At-A-Glance
Construction Start Date
August 2021

Construction Cost
$1.2 million

Lengths and Limits
SR 973/SW 87 Avenue from SW 27 Street to SW 20 Terrace

FDOT Project Manager
Ana Arvelo, P.E.

Consultant Design Project Engineer
Geoffrey Lamptey, P.E.

GOAL Associates Inc.

Community Outreach Specialist
Rodolfo Roman

Infinite Source Communications

O: 305-470-5477