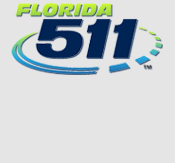 Welcome
The Florida Department of Transportation (FDOT) is developing the design for two roadway safety projects along State Road (SR) 94/Kendall Drive/SW 88 Street from SW 150 Avenue to SW 132 Avenue, in Miami-Dade County.
WORK TO BE PERFORMED:
Installing a raised directional median opening for westbound left turns into the middle driveway of Kendall 147 Plaza
Installing a westbound U-turn lane for outgoing eastbound Plaza traffic
Reconstructing the median traffic separator at SW 147 Avenue
Reconstructing some intersection medians to provide for offset left turn lanes
Reconstructing damaged and uneven sidewalks
Adjusting storm drain manholes
Improving drainage
Upgrading traffic signs and all pavement markings
Enhancing pedestrian detectors, ramps, signals and signage
Installing countdown pedestrian signal at signalized intersections
Providing high emphasis crosswalks at SW 147 Avenue, SW 142 Avenue, SW 13800 Block, SW 137 Avenue, SW 133 Avenue and SW 132/130 Avenue
MAINTENANCE OF TRAFFIC (MOT):
Temporary lane closures during non-peak hours will have effects on traffic.
Project At-A-Glance
Construction Start Date
April 2021

Construction Cost
$5.1 million

Lengths and Limits
SR 94/Kendall Drive/SW 88 Street from SW 150 Avenue to SW 132 Avenue

FDOT Project Manager
Ivette Funtanellas, P.E.

Consultant Design Project Engineer
Linda M. Bell, P.E.

Civil Works, Inc.

Community Outreach Specialist
Rodolfo Roman

Infinite Source Communications

O: 305-470-5477