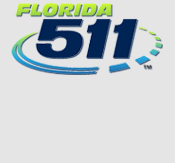 Welcome
The Florida Department of Transportation (FDOT) is developing the design for an intersection signalization project at SR 973/SW 87 Avenue and SW 28 Street, in Miami-Dade County.
WORK TO BE PERFORMED:
Installing a new traffic signal at SW 87 Avenue and SW 28 Street (at the St. Brendan High School entrance)
Installing new school crossings signs and upgrading all school zone signs along SW 87 Avenue within the project area
Installing high-emphasis crosswalks on the north, south and east legs of the proposed signalized intersection
Adding pedestrian countdown signal heads and pushbuttons to cross the intersection
Repaving and restriping the intersection
MAINTENANCE OF TRAFFIC:
Temporary lane closure will occur during non-peak hours and will have minimum effects on traffic. Sidewalks maybe temporarily closed during construction.
Project At-A-Glance
Construction Start Date
July 2021

Construction Cost
$775,446

Lengths and Limits
SR 87 Avenue at SW 28 Street

FDOT Project Manager
Ana Arvelo, P.E.

Consultant Design Project Engineer
Geoffrey Lamptey, P.E.

GOAL Associates Inc.

Community Outreach Specialist
Rodolfo Roman

Infinite Source Communications

O: 305-470-5477